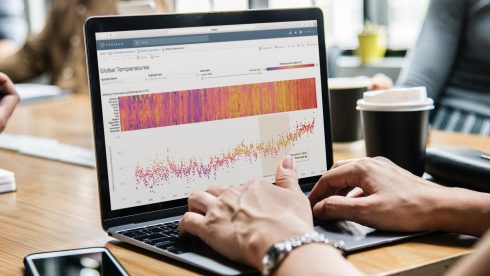 Analytics provider Tableau Software has announced the general availability of Tableau 2018.2.
This release adds a new Extensions API, which enables customers to drag and drop third party functionality into dashboards. Users will also be able to create their own extensions. For example, IT could create a custom writeback extension that would allow analysts to update an inventory management system without having to leave Tableau, the company explained.
"The Extensions API in Tableau 2018.2 unleashes the innovation of our community.  For the first time, customers, partners, and developers can add new functionality right into the Tableau platform," said Francois Ajenstat, chief product officer at Tableau.  "From custom visualizations and write-back, to advanced and predictive analytics, the possibilities are endless and only limited by a developer's creativity."
The release also added the Tableau Services Manager (TSM), which allows administrators to install and configure Tableau Server on Windows and Linux. Administrators will be able to update several configurations of Tableau Server without needing to restart the server, reducing downtime. It also adds three new ways to manage server deployments: a web UI, command line interface, and a public REST API.
In addition, it added Spatial Join, a tool that allows customers to join different data sources with a single common attribute.
Finally, the release introduced Automatic Mobile Layouts to help ensure that people always have access to data even while away from their computer with new phone and tablet layouts for dashboards.
"In Tableau 2018.2, there's a variety of exciting features, including the ability to personalize your Tableau experience to fit your workflow with dashboard extensions, administer Tableau Server easily from the browser with Tableau Services Manager, join data sources based on geospatial data with spatial join, and use new dashboard formatting tools to make your dashboards even more beautiful," Olivia Nix, product launch manager for Tableau, wrote in a blog post.