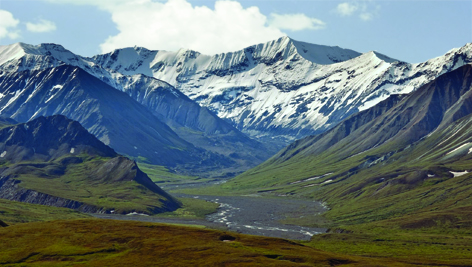 There is no more bandied-about buzzword these days than Cloud Computing. Microsoft has gone all in with its Windows Azure offering, which has been written about thoroughly here in the pages of "SD Times" and no doubt will continue to catch the attention of everyone in the developer space. All information points to the coming release of SQL Server (codenamed "Denali") being very important to Microsoft's plans.The challenges of moving the world to cloud-computing platforms are not trivial. One of them is to ease the pain of development. When Windows Azure first came out, developers were forced to program against its particular data access system, which meant pain or disappointment if you wanted to stay flexible and allow the code to revert to being run on premise if things did not work out.
Gradually, Microsoft has provided stepping stones to ease the lock-in factor represented by Windows Azure, and SQL Server Denali should be another big one. In fact, one of the marketing promises of SQL Server Denali is "Cloud On Your Terms, " which I rather like. The SQL Server Developer Tools package, codenamed "Juneau," is a big part of this promise, and it is also where most of the meat is for developers who are interested in Denali.
Recently Microsoft released the third Community Technology Preview (CTP) for SQL Server Denali. One of the most prominent advantages the company is  touting is that it is "Cloud Ready." Thanks to the new Juneau tools, SQL Server Denali is a must-have if cloud is part of your future plans, as it is the version of SQL Server that allows you to move seamlessly from your on-premise deployments to cloud. There are also a great number of enhancements to the business intelligence side of SQL Server Denali.
In recent years, Microsoft has changed the way that new software is eased into the market. It used to be that a small cadre of inner-circle experts who did not work for Microsoft—but did work closely with the company—would be the only ones to hear about the details of an upcoming release, until the public beta became available. Also in those days, there was usually only one beta that was public and it came very close to the final release. Now there are increasingly public CTPs and betas, so not only is there a lot of information about upcoming products available much earlier, but there are also a lot that changes on the road toward final release.
This third CTP is supposed to be feature-complete, based on all the announcements and hints of what features would make up Denali. If you have time to set up a virtual environment to play with the CTP, it is not a bad idea since there is a lot to see. The reason I say virtual environment is that it is typically not a good idea to run beta or CTP versions of software on any system you are not comfortable with rebuilding soon.
The SQL Server Denali CTPs are no different in this regard because their uninstallers thus far do not do such a good job of clearing things off the system, and often these remnants will block future installs and can be a nightmare to work out. This is just one of the rules you learn when playing with early bits of anything. That being said, it is always better to recon major releases ahead of your first big production installation, and virtualization is your friend.
Now that so many versions have seen the light of day, we are all wondering when the final release of SQL Server Denali will be and what its final name will be. (I expect that if we get a final release before the end of the year, it will be called SQL Server 2011, and of course a release after the first of the year will make it SQL Server 2012.) The answer should come—officially or not—by the end of this month's Microsoft BUILD 2011 conference in Anaheim.
#!
What fixes have we seen so far?
Many technologies have worked to close the gaps that cause pain for developers, and speaking as a developer myself, I can say this is appreciated. For example, the introduction of Web Services in the first .NET Framework helped make integration between applications so much easier. Now one of the biggest pain points of development is the isolation, or perceived isolation, between the developer and the back-end data. Without that data and the ability to manipulate it, most projects are a lost cause.
The Entity Framework, which I covered last month, tries to smooth over this pain point, and to some extent so do the SQL Server Developer Tools (they even work together some as you will see below). The developer tool kit does this by bringing database tasks formerly only available in SQL Server Management Studio into Visual Studio. While this may very well drive the database administrators to distraction, it is a huge improvement for those of us that spend a lot of time in both SQL Server Management Studio and Visual Studio.