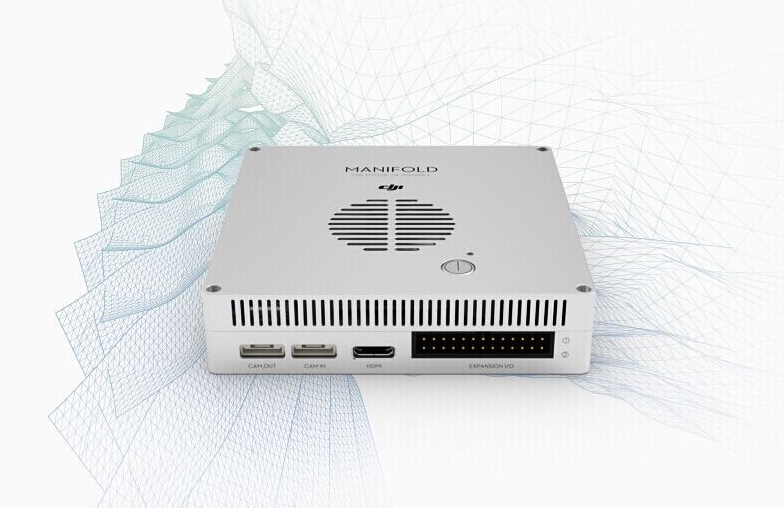 DJI is giving developers a new tool for developing drone applications. The company announced the DJI Manifold, a high-performance embedded computer designed to fly. Manifold takes advantage of DJI's Onboard SDK and provides a user-friendly system.
"With the Manifold, we are entering a new era of smarter, faster and more powerful aerial platforms," said Michael Perry, director of strategic partnerships for DJI. "Manifold opens up for aerial and ground technology to intelligently work together to solve complex problems. We are excited to see what applications our developer community will come up with for this new platform."
(Related: DJI launches dev tools for object avoidance in drones)
The computer is based off Canonical's Ubuntu operating system, and it supports CUDA, OpenCV and Robot Operating System. Ubuntu 14.04 will be available on the Manifold, and it will provide support and maintenance for five years after the release date.
"We are excited to be working with DJI, who, like us, believe in pushing technology beyond the limits of possibilities and paving the way for creators, makers and developers," said Mark Murphy, vice president of devices sales and global alliances for Canonical.
Manifold also features an NVIDIA Kepler-based GPU that allows developers to build AI applications with computer vision and deep learning.
Other features include third-party sensor compatibility, the ability to collect and analyze data in the air, the quadcore ARM Cortex-A15 processor, Matrice 100 support, and USB, Ethernet and HDMI ports.
"The Manifold is a high-performance embedded computer specially designed for the DJI Onboard SDK," DJI wrote on its website. "It enables developers to transform aerial platforms into truly intelligent flying robots that can perform complex computing tasks and advanced image processing literally on the fly."