Microsoft is giving developers more insight into Windows 10. The company has provided developers an update regarding its strategy for the new operating system as well as its universal app platform at Mobile World Congress in Barcelona.
"Windows 10 represents the culmination of our platform convergence journey with Windows now running on a single, unified Windows core," wrote Kevin Gallo, Microsoft's technical lead for Windows universal apps, on the company's blog. "This convergence enables one app to run on every Windows device: on the phone in your pocket, the tablet or laptop in your bag, the PC on your desk, and the Xbox console in your living room."
According to Gallo, the new platform is designed to address three objectives: driving scale through reach across device types, delivering unique experiences, and maximizing developer investments.
"Until now, mobile experiences have largely meant app and Web experiences built for mobile devices—most often defined by the phone you carry with you," Gallo wrote. "But this is increasingly too narrow a definition for a growing number of customers who want their experiences to be mobile across ALL their devices, and to use whatever device is most convenient or productive for the task at hand."
In order to make sure mobile experiences span across all devices regardless of screen size, touch capability, mouse and keyboard, Microsoft developed the universal app platform. It enables developers to write an app and deliver it to the Windows Store in one package.
Features of the universal app platform include:
Adaptive UX for screen layout and user controls
Natural user inputs
Cloud-based services
Cortana integration
An Action Center for universal notifications
"The new universal app platform completes our developer platform convergence by providing you with the ability to finally create one app that can run on mobile, desktop, console, holographic and even IoT devices," Gallo wrote.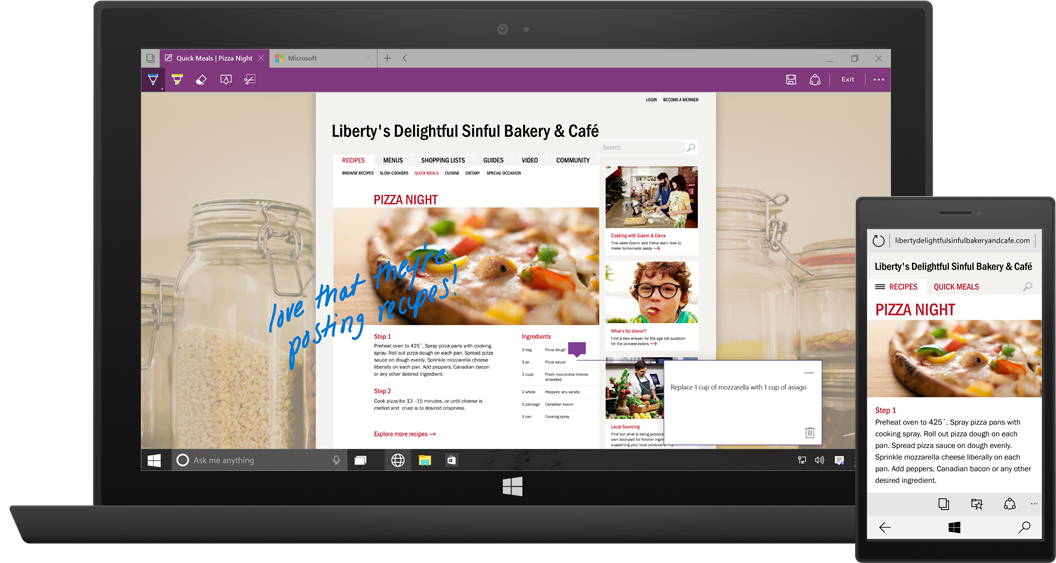 In addition, Windows 10 is designed to help developers maximize and extend existing investments. The new operating system will continue to support existing Windows and desktop apps on the devices that they were intended for, as well as provide ways to bring those apps into the new universal app platform. Windows 10 features a new rendering engine, the Project Spartan browser, and Web apps.
Additionally, the company plans to provide developers with the first prototype of the Windows 10 Cordova platform next month.
Microsoft encouraged developers to prepare for Windows 10 by joining its Windows Insider Program and by starting to develop universal apps for the Windows platform.
More technical details about Windows 10 will to be announced at Microsoft's Build conference in April, according to Gallo.