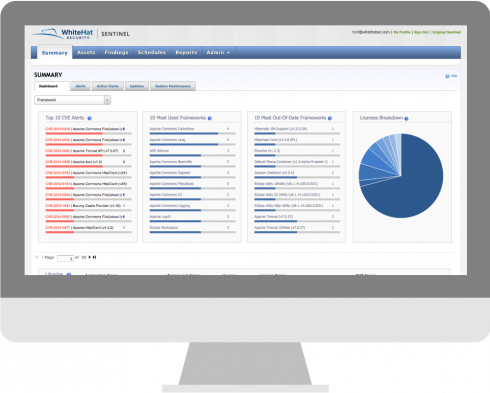 WhiteHat Security has announced the addition of Sentinel Source for Microservices to its portfolio of static application security testing services. The solution allows organizations to consume the SAST services they need for microservices-based applications. The solution allows users to assess code anywhere in the development cycle; run continuous, scheduled, or on demand assessments; preserve an organization's IP; and stay up-to-date on the latest attacks.
"Working in partnership with our customers, we've been able to assess the application security needs of real-world microservices-based implementations," said Setu Kulkarni, vice president of corporate and product strategy at WhiteHat. "DevOps teams need a SAST solution that can scale up or down with them. With Sentinel Source for Microservices, our customers can enjoy the benefits of a world-class SAST solution and an innovative licensing model that doesn't lock them into having to anticipate size of applications or the number of microservices, and then suffer budget overruns when they exceed their projections."
Google Assistant SDK adds new features
The Google Assistant SDK has received a number of new updates. It now supports additional languages and locales, including English (Australia, Canada, UK, US), French (Canada, France), German, and Japanese. It features more customizable device settings, such as changing language, location, nickname, and enabling personalized results. It offers the ability to do text-based queries and responses. Finally, it enables developers to use the Device Action functionality to build Actions right into Assistant-enabled SDK devices.
Magic Leap One Creator Edition is announced
Magic Leap has announced the Magic Leap One Creator Edition, which is a mixed reality headset that will ship in 2018. At the beginning of next year, the company will be releasing "Origins" to give customers more of an in depth backstory on Magic Leap's history and future plans.
Facebook adds new security feature to cut down on email phishing
Facebook has added a new security feature to help cut down on phishing scams. The new feature will help users determine whether emails that say they were sent by Facebook actually were. There will be an area in settings that lists all security-related emails that have been recently sent so that users can better judge whether to open emails. The company also is requesting that users report any fake emails to them.