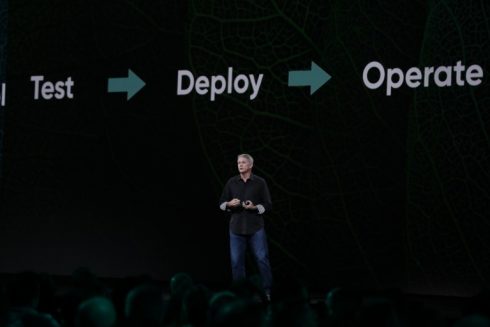 ServiceNow has announced a new Enterprise DevOps offering as part of its application development services. Enterprise DevOps is a collaborative work approach designed to bring tactical and strategic balance to the business.
"We know that software eats (and runs) the world and Enterprise DevOps is part of that process.  ServiceNow already uses DevOps to manage internal software development, which involves some 80 builds every day, along with code check-ins from a thousand ServiceNow developers worldwide," Allan Leinwand, chief technology officer at ServiceNow, wrote in a post.
According to the company, 80 percent of companies are expected to adopt DevOps principles in the next two years. Enterprise DevOps was built to include both IT Ops and development teams. IT Ops wants control, transparency, security and governance while developers want agility, flexibility and speed, Leinwand explained.
"Our mission is to help customers move from previous traditional enterprise software development practices where apps are developed in one silo and then operated in another. A typical Enterprise DevOps workflow includes: software planning, coding, testing, deployment and the ongoing operations of a live app," he wrote.
ServiceNow Enterprise DevOps will be available to London customers and focuses on software planning with the company's Scaled Agile Framework 4.5 product, its agile development product and integrations with developer collaboration tools. For its Madrid release, the offering will extend into software, coding and testing with integrations to Atlassian Jira, Git and Jenkins.