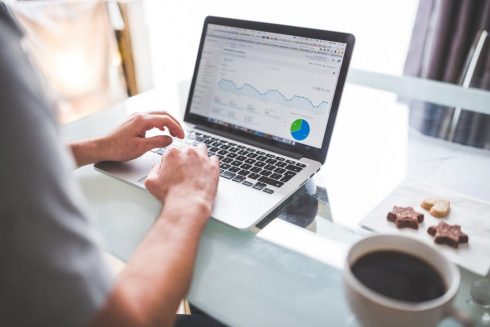 The consequences of digital disruption can no longer be ignored. A new report from MuleSoft finds four out of five businesses expect to lose revenue fast if they fail to complete their digital transformations.
"When it comes to digital transformation, it is no longer a case of 'if' but 'when' for organizations. However, there is growing impatience at a business level to make the goals of digital transformation a reality right now, as those that fall behind will start to lose revenue and market share fast," said Ross Mason, founder and vice president of product strategy at MuleSoft. "Today, CIOs and IT decision makers are under a huge amount of pressure to meet business expectations, but it's clear that they are struggling to keep up. Integration challenges are creating an IT delivery gap, and organizations can no longer afford to let it drain time, resources and budget."

The Connectivity Benchmark Report 2018 surveyed 650 IT decision makers to gain insight into how they are dealing with digital transformations, IT operations and change management.
According to the report, 74 percent of IT decision makers are undergoing a digital transformation with 23 percent planning to within the next three years. With digital transformation initiatives, respondents are hoping to increase IT operational efficiency, improve customer experience, increase business efficiency and introduce new projects and services faster. In addition, respondents stated they hoped to modernize legacy systems, integrate SaaS apps, invest in mobile apps, and migrate apps to the cloud.
The biggest obstacles standing in a organization's way to digital transformation included time constraints, business and IT misalignment, legacy infrastructure and systems and integrating siloed apps and data. In addition, a majority of respondents, 89 percent, cited integration challenges as the biggest digital transformation problem with another 81 percent citing point-to-point integration.
To address this, respondents believe point-to-point integration must die within the next five years, and that they need to adopt a more efficient IT operating model.
When asked how a digital transformation initiative would impact the business' revenue if they aren't successfully completed, 26 percent stated it will impact revenues immediately, 29 percent said it will impact revenues within the next 3 months and another 26 percent said it would impact revenues within the next year.
"Digital transformation isn't just a matter of buying new software and hoping it solves all problems. In today's digital economy, more data, applications and devices need to be connected than ever before – yet organizations are suffering from the chronic integration issues of the past," said Mason.
Other findings of the report included 63 percent spend a majority of their time "running the business" activity compared to innovation and development projects and 93 percent admit their app development process could be more efficient.