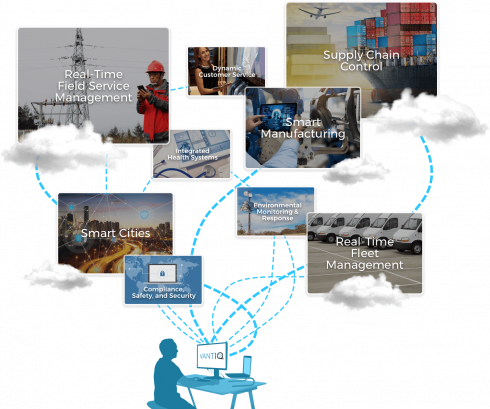 VANTIQ has released the latest version of its application development platform Modelo 3.0. This release is designed to bridge the gap between the business and IT with event-driven, real-time business capabilities that span from cloud to edge solutions.
"Digital transformation requires new sources of innovation and creativity as we are at a technological inflection point where business outcomes are being realized first through a set of technology capabilities and, for the first time, are outpacing traditional change management systems. The light-code/no-code approach to digital process-enablement is crucial for creating the 'competitive stamina' that is sustainable by enterprises and employees," said Shawn Fitzgerald, global director of worldwide digital transformation strategies for the IDC.
"Approaches to realizing this, including VANTIQ's Modelo offering, are the type of step-change thinking and investments that digitally-determined organizations ought to evaluate as they look to thrive and succeed in the digital economy."
Version 3.0 of the platform features a new App Modeler designed to make event-driven app development a no-code, collaborative activity. It includes the ability to collaborate from any location, collect business requirements and define and document business events, according to the company. The App Modeler will take the collected information and generate into real-time business apps.
The release also features new editions for local and edge processing as well as low-bandwidth, low-power devices.
Other features include an enterprise connecter SDK for building integrations between the platform and external systems such as databases, apps and middleware to devices.