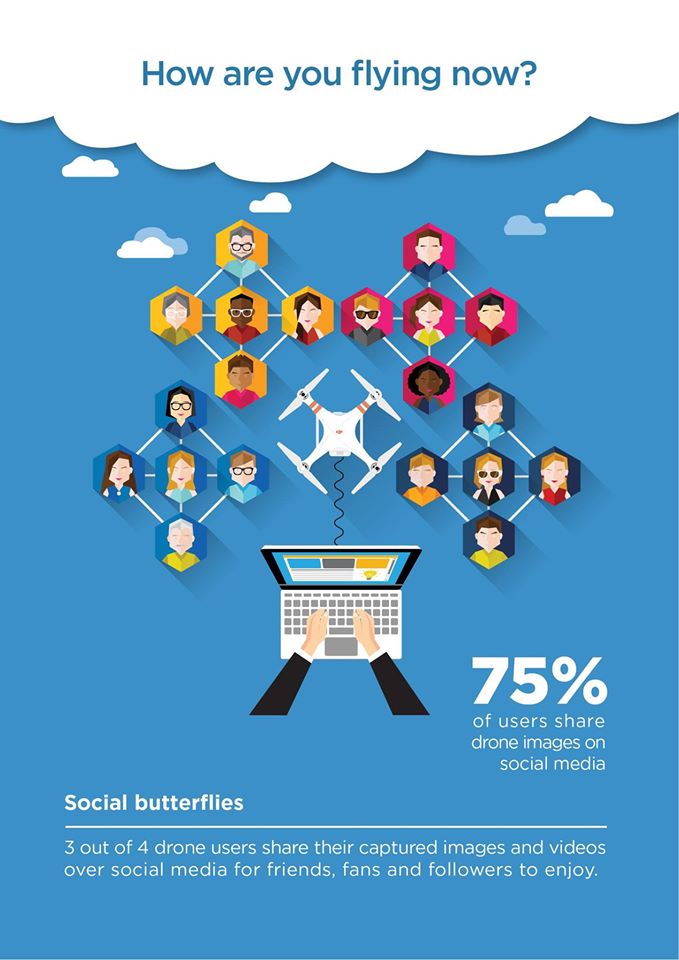 Drones invade our privacy. Drones kill people. Drones threaten our safety. These are all concerns the public has about the new age of drones, but these concerns are unmerited, according to Romeo Durscher, director of education at DJI, a provider of drones and quadcopters. The problem is that there are a lot of people who have no idea what drones are or what the technology can do.
Durscher spoke at InterDrone, the International Drone Conference and Exposition in Las Vegas, this week about where the perceptions come from and how the industry can change them. The most blame, he said, lies in the role the media plays in the industry.
(InterDrone is produced by BZ Media, the publisher of SD Times.)
Durscher explained that the media is focused on negative drone stories, such as drone operators being arrested, but often leaves out important information like the drone operator was later acquitted. He admitted that there are people out there who abuse drones, and that not only hurts the person and machine, it also hurts the entire industry.
(Related: What the future of drones looks like)
Drones have proven beneficial for 3D mapping, inspections, search and rescue, agriculture, and saving animals, but people don't hear too many stories about them, according to Durscher. "If we create stories that highlight what the technology can actually do and how it can benefit us as a society, I think that is going to be a driver over the next several months for [changing the public's perception]," he said.
But it isn't only the media that's the problem, said Durscher. The industry needs to help change that perception by providing the education and tutorials on what the technology can do, as well as what operators should and shouldn't do. "I would love to get the technology into the classrooms—not only hardware, but software too," he said. "These kids are the leaders of tomorrow. They are the ones that will come up with the ways this technology should be incorporated."
Durscher was called out by an attendee during his class who asked how much responsibility should his company take when it puts these drones in the hands of people who can do good and bad. The attendee asked if the manufacturers of these drones should enforce training before selling their drones to people. Durscher argued that that was virtually impossible, and that people can't be stopped from crashing cars or texting while driving, so the concern for drones was misplaced.
"Ultimately, we as individuals, it is our responsibility to learn what is okay and not okay and think ahead of time," he said. "The manufacturer…makes a product available, but it is also the end users' game to learn about it and be safe with it."
To solve this problem, Durscher explained that companies should provide as much information and as many manuals, tutorials and classes as possible.
"At some point we have to reach out to the end user and say, 'Hey, you know it is also your responsibility to educate yourself,' " he said.
Ultimately, there will always be stories out there that put a negative spin on drones, said Durscher. But he hoped that education and emphasizing the positives about drones can de-emphasize the negative stories around the industry, and the benefits drones can bring to people and the environment outweigh the headline about a man crashing his drone into a building.