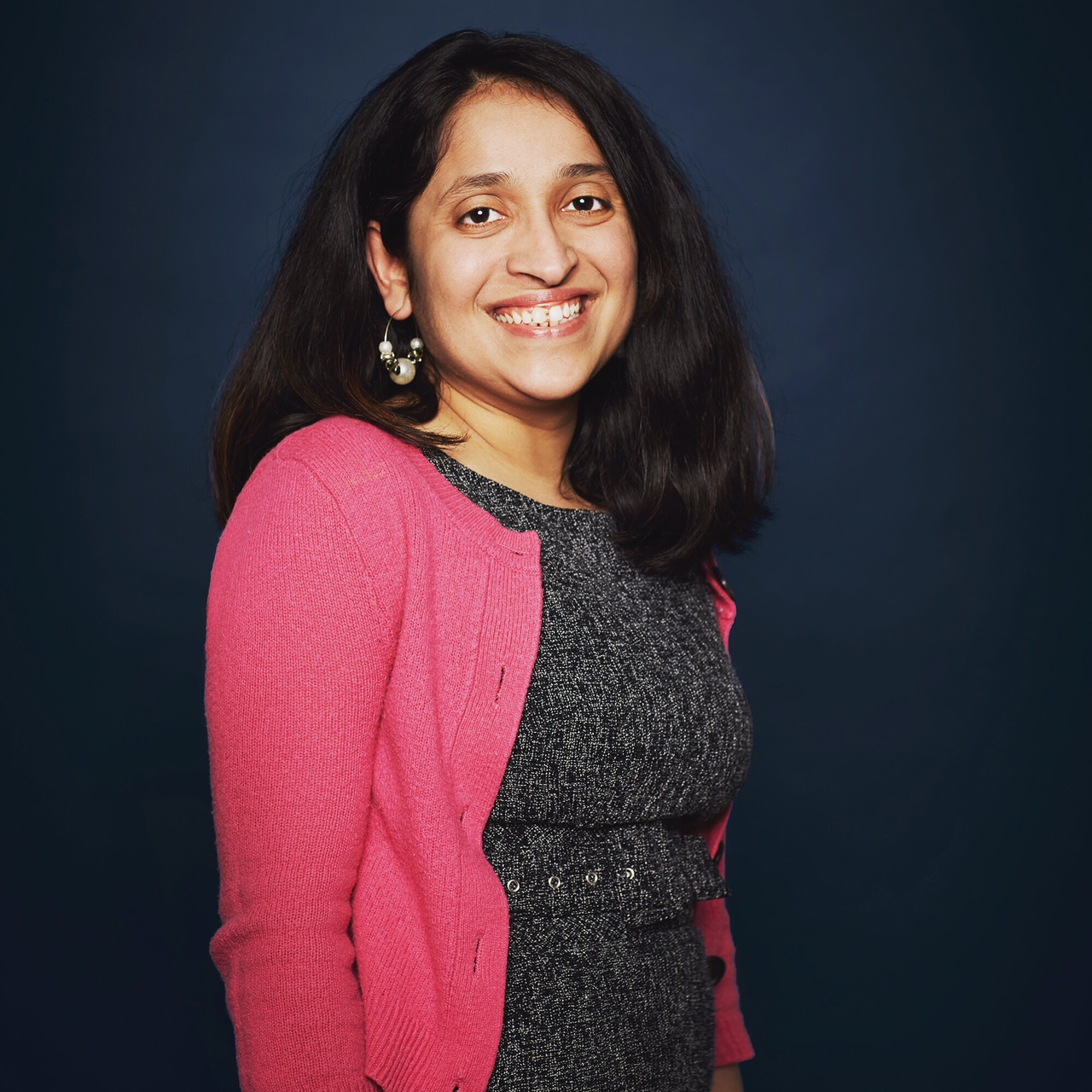 As the new CTO at the tech startup Stockpile, Namrata Ganatra plans to take on the challenge of making stock investment accessible to everyone, while also building a strong, open and collaborative team that fosters innovation.
Ganatra didn't move to the United States just to stay at the bottom of the ladder. Ever since she finished her schooling in Mumbai, India, she's been committed to improving the world of financial services through technology.
The education system is different in India, according to Ganatra, but she said that in its own ways, it has progressed for females much like it has in the United States. However, in many countries (including India), getting women to pursue STEM careers is still a challenge.
(Related: Woman uses wearables to get other women into coding)
"While I was graduating, there were a lot of men in computer science programs, so that's not a problem I guess in India," said Ganatra. "But after graduation, continuing that computer science and engineering work, that's the biggest challenge in India."
She began her schooling in India and received a bachelor's degree in computer science and information technology from the University of Mumbai, and then completed her masters in computer science at Stanford University. Ganatra said she always wanted to get an American education, so when she came to the United States, she made sure to take plenty of computer science courses and learn more about the technology industry.
Before she moved to Stockpile (a company that makes it easier for the average person to buy stocks), Ganatra worked at several large organizations like Microsoft, where she served as a software engineer. At Microsoft, one of her main tasks was integrating and developing custom solutions around a third-party billing platform to enable purchases using credit cards and invoices for online services.
In a later role at Microsoft, she worked on multiple releases of Microsoft's online commerce platform's billing team, where she tackled challenges in the platform's billing infrastructure.
Old lessons in new turf
Leaving the big company culture, she worked as a senior software engineer at Zong, which was later acquired by PayPal. Once acquired, she became the senior engineering manager and led the Digital Goods organization at the company.
"[Zong] was a very small startup, so it was a big change for me to move from a big company like Microsoft to a really small startup, but that was the culture in Silicon Valley," said Ganatra.
A major part of her career was spent at Facebook, where she was the head of engineering for payments. There she led the end-to-end payments platform and products, managing a large team of engineers and engineering managers. At Facebook, she participated in the open culture and worked in hackathons as well as hands-on Android development, which eventually became a successful product launch for a new way to buy or sell within Facebook groups.
Along the way, Ganatra learned plenty of lessons that she plans on applying to her role as CTO at Stockpile. To start, she wants to make sure that stock investment becomes accessible, affordable and easy for everyone to use because right now, only 14% of Americans own direct stock since "It's too expensive or complicated to open a brokerage account," she said.
"We are on a mission to change that and make it easy."
Her next goal is to assemble a great team, because without one, there is no way to build a meaningful product that customers find valuable.
"We have a small team right now, so building and expanding that team and building a great engineering culture is one of my top goals here at Stockpile," said Ganatra. "First and foremost, I want to help build a meaningful product that our customers love."
She said a lot of these lessons were learned at Facebook because it is a company that is known to have a great, open and transparent engineering culture. She said applying some of these strategies will be a challenge since Facebook is large and Stockpile is a small startup, but one lesson she learned is to use quick experimentation while listening to customers along the way.
"Moving fast is one of the big keys of the innovation culture that Facebook has, so I want to apply that to Stockpile," said Ganatra.
Other lessons she is taking to Stockpile include learning how to minimize operational and manual work and automating as much as possible. Her third goal is to foster innovation, and to do that she plans on holding hackathons and listening to everyone, even those in the company who are not on a managerial level.
"I'm a big believer that great ideas come from the bottom up, so organizing and participating in hackathons is a key principle to building a great culture," said Ganatra.
Besides the challenges of building a solid engineering team, Ganatra has also faced industry challenges along the way, like dealing with gender bias in a male-populated industry. According to "Double Jeopardy Report" by UC Hastings College of the Law, there are a variety of biases pushing women out of STEM. At least 36% of white women and 41% of Asian women report that at work, they find themselves pressured to play a stereotypical feminine role, which means toning down assertiveness or aggressiveness.
Ganatra has experienced this bias first-hand and said that while she has been building her career, she has faced hard feedback that her male counterparts have not received.
"I kind of always receive feedback like I'm too aggressive or too intimidating, because that's just how I am," said Ganatra. "I'm very focused and opinionated, and sometimes that's hard for people to see, and usually men don't get that feedback. So that has been challenging in my career."
The way she has approached this bias has been to ask for a more concrete example because any feedback in the work environment is "a gift," she said. At Facebook and PayPal, she had professional coaches where she was fortunate to be given strategies and help to work through these challenges. She still thinks, however, it is unfair for only females to get this type of feedback.
"The problem is that it's really unintentional. It's not because they give feedback to me or any of the females because we are female, it's just how different the society is," said Ganatra. "Overall, I would say it's just that people don't realize that this is happening or this is a real problem."
Ganatra never had an issue going after what she wanted because she learned early in her career to advocate for herself. She noticed that women spend time underestimating themselves while their male colleagues seem to leap at opportunities.
"Women aren't advocating for themselves," said Ganatra. "Women don't come and tell me, 'Hey I want to get to the next level,' or, 'I'm ready for the next level,' while men do that a lot."
She said the biggest thing that women have achieved in the industry is recognition that there is an existing problem of getting women to continue their STEM education in both college and beyond.
"I think we have gotten better at each stage, but there is still a lot of implementing to do," said Ganatra. "One of the biggest things is lack of female role models and mentorship in the workplace."
She said women should seek role models from the group or environment that they work in, and if there are not that many, seek a mentor outside of the organization.
"Keep going and believe in your abilities. You can do it!" said Ganatra. "Never be afraid to take a leadership position—not just ones that are offered, but seek out these opportunities and aim high."