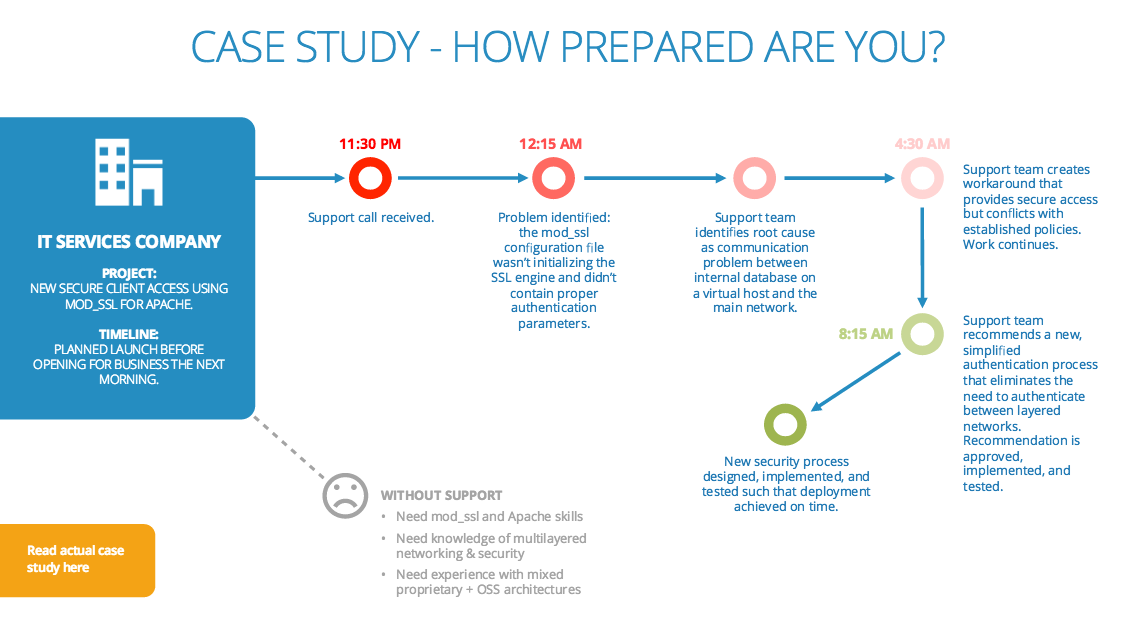 Rogue Wave Software has released the results of its Open Source Support survey. The report reaps the fruits of support data gleaned from more than 8,000 open-source software packages from all walks of life.
Rod Cope, CTO of Rogue Wave, wrote in the introduction of the report about the changing landscape of software due to the proliferation of open source.
(Related: Facebook open-sources software that writes software)
"Back when I started in software, you always sat down with a blank screen and wrote everything from scratch," he wrote. "Now, it's easy to find a package that someone else has written and a point of pride when it fits your needs really, really well. We had no idea that today's climate of corporate acceptance of open-source software and the enormously complex industry that's grown around 'free code' would ever exist."
Chief among the findings of the survey was a listing of the most commonly supported applications and projects in the open-source community. Apache Tomcat topped that list, followed by the JBoss application server and the plain old vanilla Apache Web Server.
Other projects in the list included ActiveMQ, MySQL Community Server and the Spring Framework occupying spots 4, 5 and 6 respectively. Log4j, Hibernate, Subversion and CentOS rounded out the remaining Top 10 in that order.
Some of the top questions asked included how to use a specific function in a specific package and questions about the ramifications of security updates. Versioning questions were also commonly asked.
As for making decisions about using open-source packages, availability of support, licensing flexibility and code security were the top three factors. Among reasons cited for seeking support were a lack of expertise regarding particular open-source packages, as well as integration and performance issues.
The survey is available on Rogue Wave's website.