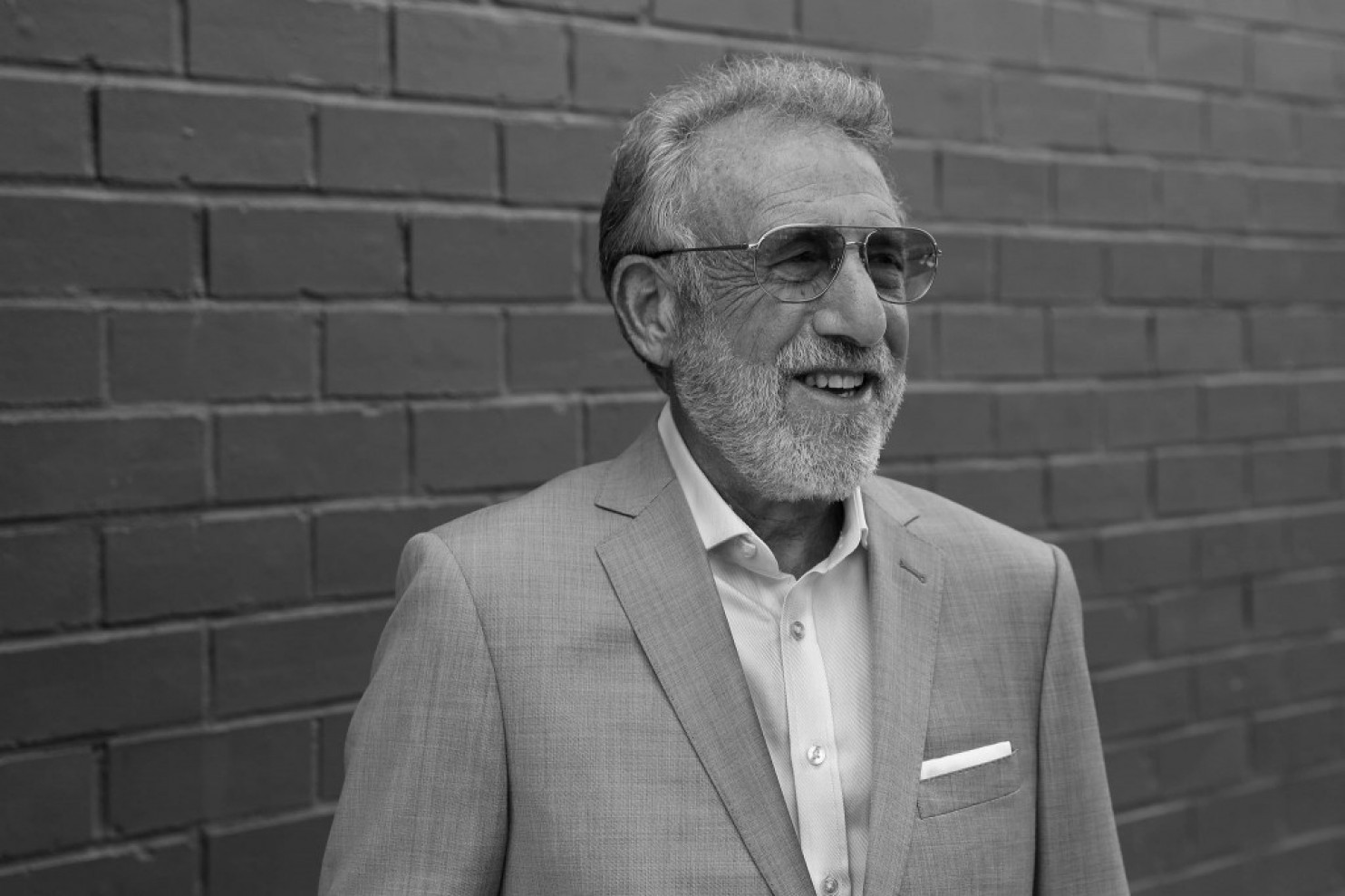 When Men's Warehouse founder George Zimmer was voted out by his own board of directors in June 2013, it was a curious situation. Zimmer was unhappy with the decision, obviously, and since that time has been doing something about it: He's been building two startups that could destroy his old company.
Zimmer has been appearing at Salesforce.com's Dreamforce conference for the past few years, where's he's hinted at these new companies. But it was only this fall that both were opened to the public.
And while both companies (zTailors and Generation Tux) are men's clothing companies, both are also technology companies at their core. zTailors is Uber for tailors, and Generation Tux is Uber for tuxedo rentals—if we can be forgiven for reducing them both to the standard Valley pitch lingo.
(Related: Recap of this year's Dreamforce)
Matt Howland is now the executive vice president and CTO for zTailors and Generation Tux, but he originally came to the project as a consultant, helping to move prototype to production. Today, he's the technology lead for both companies.
While Zimmer's old business had traditional enterprise IT, Howland said that both zTailors and Generation Tux are 100% cloud-hosted. "We use Salesforce pretty aggressively on the zTailors side. We leverage Heroku, but on Generation Tux we do Docker and whatnot," he said.
"On zTailors, we use Salesforce for customer care, then we have a homegrown solution for organizing logistics for the tailors. The way we approached it is we did an API-centric approach. The primary consumer is the logistics side. We have tailor ops: folks who ensure our customers have a phenomenal experience," said Howland.
The zTailors system is slightly different from Uber's, however, as meetings must be scheduled twice: First the tailor measures the client, then they must return with the custom suit. Twice the appointments can mean twice the logistics challenges.
The other problem Howland had to solve was on the tailor side of the equation. "A lot of [tailors] are not terribly technologically savvy. Technology is not their primary job. We allow them to do everything through SMS. It shoots them links to handle tailor tickets," said Howland.
While zTailors is a monolithic service, Generation Tux is a microservices-based architecture. "The complexity of change for Generation Tux was greater," he said. "We have microservices that are containerized, and we can very quickly deploy new versions of microservices. On zTailors, it was a more defined path right out of the gate. We took a monolithic approach. I do foresee some of the pieces we're adding will be microservices in the future."
The services-based approach is nothing new to Howland. "My history is primarily on the enterprise side. I did some SOA. I would say our microservices strategy is very lightweight, so the contracts are very lightweight. It's very nice compared to old-school SLAs and service definition logic that seems as difficult to generate as the service itself. But it's definitely giving me flashbacks. The ability to scale and manage change independently is huge. It outweighs the complexity. On Generation Tux, it's been phenomenal for bringing new features to market," he said.
For Zimmer, things must be looking up, especially since he's already advertised his products at Dreamforce: a room packed with 25,000 suit-wearing salespeople and executives.
His wallet is likely happier now, too: Men's Warehouse's stock was around US$36 when he was ousted, but even after a merger with competitor Jos. A. Bank, the stock was at just under $15 today. He's going to like the way his startups look… We guarantee it.