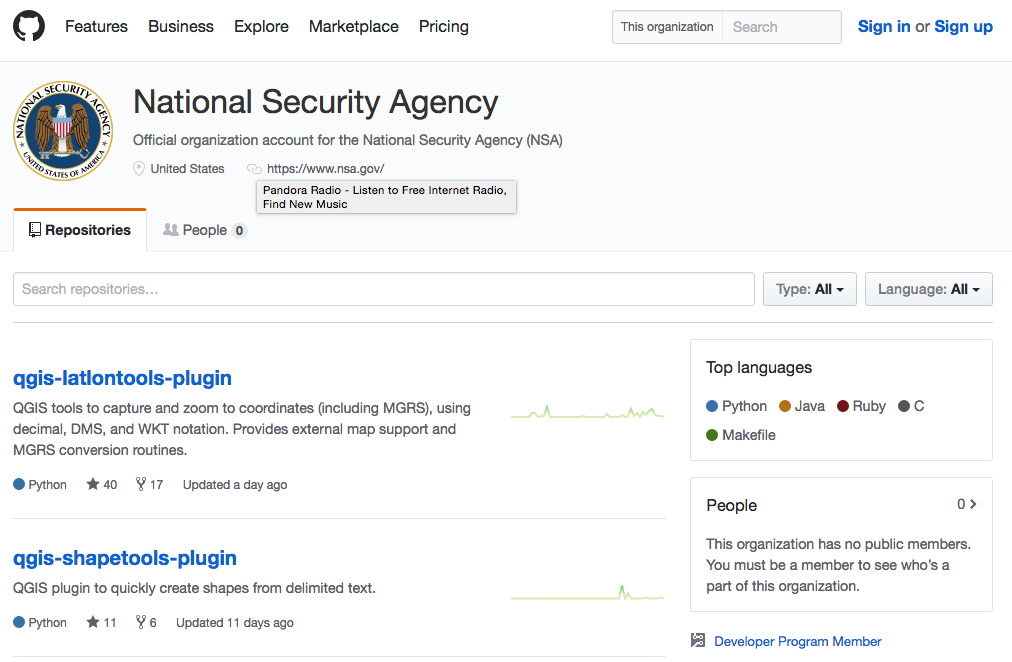 The government agency known for its secrecy is shedding some light on its work this week. The National Security Agency (NSA) has joined GitHub with more than 30 open source projects as part of the NSA Technology Transfer Program.
"The NSA Technology Transfer Program (TTP) works with agency innovators who wish to use this collaborative model for transferring their technology to the commercial marketplace. OSS invites cooperative development of technology, encouraging broad use and adoption. The public benefits by adopting, enhancing, adapting, or commercializing the software. The government benefits from the open source community's enhancements to the technology," the agency wrote on the program's page.
Some projects include:
Apache Accumulo: A key/value store that features server-side programming, cell-based access control, ability to scale, and a stable client API that follows semantic versioning.
Java Pathfinder Manager (JPF-Mango): A static code analysis tool designed as part of the NASA Ames Java PathFinder project.
Apache NiFi: A system for processing and distributing data. It supports data routing, transformation and system mediation logic. Features include a web-based interface, data provenance and multi-tenant authorization.
Ozone Technology: A suite of plug and play services that allow organizations to customize their services based on their specific needs.
Redhawk: A software-defined radio framework for software radio applications
WALKOFF: An active cyber defense development framework that enables plug and play integration of devices.
A full list is available here.