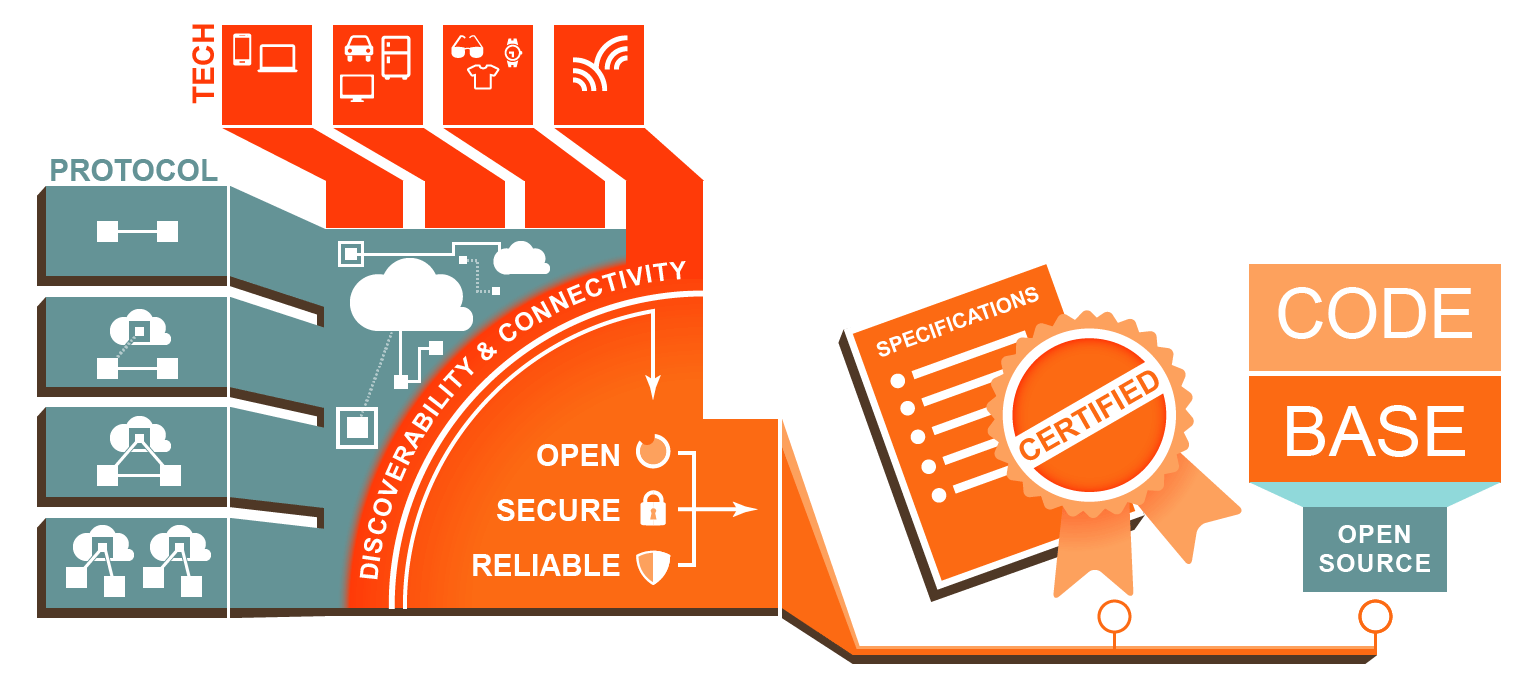 Organizations have been working toward the concept of the Internet of Everything, a world were the Internet of Things (IoT) devices connect with other devices. To move closer to that goal, Intel's Open Interconnect Consortium (OIC) unveiled a preview of IoTivity, an open-source software framework designed to provide connectivity for IoT devices.
"The ability for devices and machines to communicate will unleash a whole new world of technology innovation," said Jim Zemlin, executive director at the Linux Foundation. "Open-source software and collaborative development are the building blocks to get us there. IoTivity is an exciting opportunity for the open-source community to help advance this work."
The IoT open-source framework will be hosted under the foundation as a Collaborative Project and will be overseen by an independent steering committee that will communicate with the OIC.
"We believe that an open-source project combined with the OIC's standards efforts is critical to driving true interoperability for the billions of IoT devices that will be coming online over the next few years," said Mark Skarpness, director of embedded software at Intel's Open Source Technology Center, and the chair of the IoTivity Steering Group. "We are pleased to be working with The Linux Foundation and the open-source community to advance the project."
Features of IoTivity include messaging connectivity, direct device-to-device connectivity, support for information exchange, an SDK, REST-based APIs, secure connection support, and device discovery mechanisms. In addition, a reference implementation of the OIC's IoT standards will be released.
"All developers are welcome to join the community and start contributing by submitting code, bug fixes or suggestions for new features, all using IoTivity's online project tools that are also being made available today," said Skarpness. "Developers can also use this release to start to integrate their IoT applications using the IoTivity source code."
More information is available here.