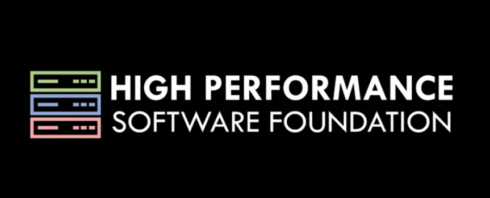 The Linux Foundation has announced its intent to form a new subgroup dedicated to advancing high performance computing (HPC), which is the practice of combining multiple computing resources to power-intensive computing calculations. 
According to the organization, the High Performance Software Foundation (HPSF) will "build, promote, and advance a portable software stack for high performance computing (HPC) by increasing adoption, lowering barriers to contribution, and supporting development efforts."
Specifically, the HPSF will provide developers with continuous integration resources, turnkey software stacks, architecture support, and performance regression testing and benchmarking. 
The Linux Foundation explained that HPC has really taken off because of the increasing adoption of scientific computing and AI. By providing a neutral space for HPC projects, the organization hopes that industry, academia, and governments will be able to collaborate on the scientific software stack.
The HPSF will make use of investments into HPC by the United States Department of Energy's (DOE) Exascale Computing Project (ECP), the EuroHPC Joint Undertaking, and other international projects. The organization also already has the support of the following industry leaders: Amazon Web Services, Argonne National Laboratory, CEA, CIQ, Hewlett Packard Enterprise, Intel, Kitware, Lawrence Berkeley National Laboratory, Lawrence Livermore National Laboratory, Los Alamos National Laboratory, NVIDIA, Oak Ridge National Laboratory, Sandia National Laboratory, and the University of Oregon.
The new organization will create a technical advisory committee (TAC) that manages various working groups for different elements related to HPC. The Linux Foundation said that it will be working with founding members through early next year to determine a specific structure and governance model. The HPSF is expected to officially launch in May 2024.
At launch, there are 10 open-source projects that will be a part of the HPSF, including: Spack, an HPC package manager; Kokkos, a programming model for C++; and AMReX, a software framework for solving partial differential equations. 
"The high performance computing community has unique requirements that require a flexible and open environment to tackle the world's biggest challenges," said Trish Damkroger, senior vice president and chief product officer for HPC, AI & Labs at Hewlett Packard Enterprise. "We look forward to playing a leadership role and are committed to actively participating in HPSF. Lowering the barrier to entry in HPC and broadening access to supercomputers through a vibrant open source community will accelerate innovation and future breakthroughs."