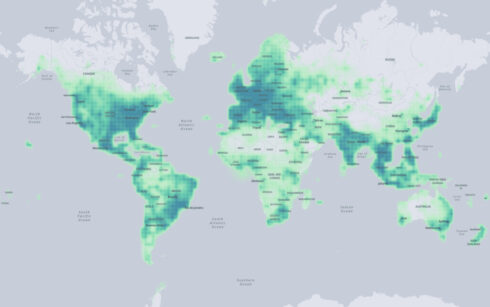 Last year, AWS, Meta, Microsoft, and TomTom joined forces to launch the Overture Maps Foundation and create "reliable, easy-to-use, and interoperable open map data." Now nearly eight months later the group is releasing its first open map dataset. 
The new dataset includes four data layers: places of interest (POIs), buildings, transportation network, and administrative boundaries. In total it contains data on over 59 million places around the world and 780 million unique building footprints.
The transportation layer is based on data from the OpenStreetMap project and adds extra data like speed limits and real-time traffic. 
The administrative boundaries layer includes national and regional administrative boundaries and this information has been translated into 40 different languages. 
The data layers are formatted in the Overture Maps Foundation's data schema, which was released last month. This will allow developers of applications using these maps to "ingest and use map data in a standard, documented way and will be interoperable."
Currently the ecosystem for map applications is very heavily dominated by Google Maps, which is a closed system. According to data from Statista, Google Maps is by far the most popular maps application, with over 24 million downloads in 2022. The next highest was Waze at only 9 million downloads, and Waze is owned by Google as well. The rest had just about over a million downloads each. 
Overture Maps Foundation was formed because the founding companies believe that map data should be a shared asset. This is becoming increasingly true as requirements for accuracy, recency, and attribution in maps has grown and the complexity of maintaining that is becoming more than what a single organization can handle, the foundation explained. 
Since forming back in December 2022, the Overture Maps Foundation has welcomed several new members, including Esri, Cyient, InfraMappa, Nomoko, Precisely, PTV Group, SafeGraph, Sanborn, and Sparkgeo.
"The Overture 2023-07-26-alpha.0 release is a significant step in establishing a comprehensive, market-grade open map dataset for our constantly changing world. The Places dataset, in particular, represents a major, previously unavailable open dataset, with the potential to map everything from new businesses big and small to pop-up street markets located anywhere in the world," said Marc Prioleau, executive director of Overture Maps Foundation. "Anyone who works in mapping knows that the initial data is just the beginning; the ongoing challenge lies in maintaining the data amidst constant changes to meet user expectations. Overture plans to build a broad collaboration that can build and maintain an up-to-date, comprehensive database of POIs."