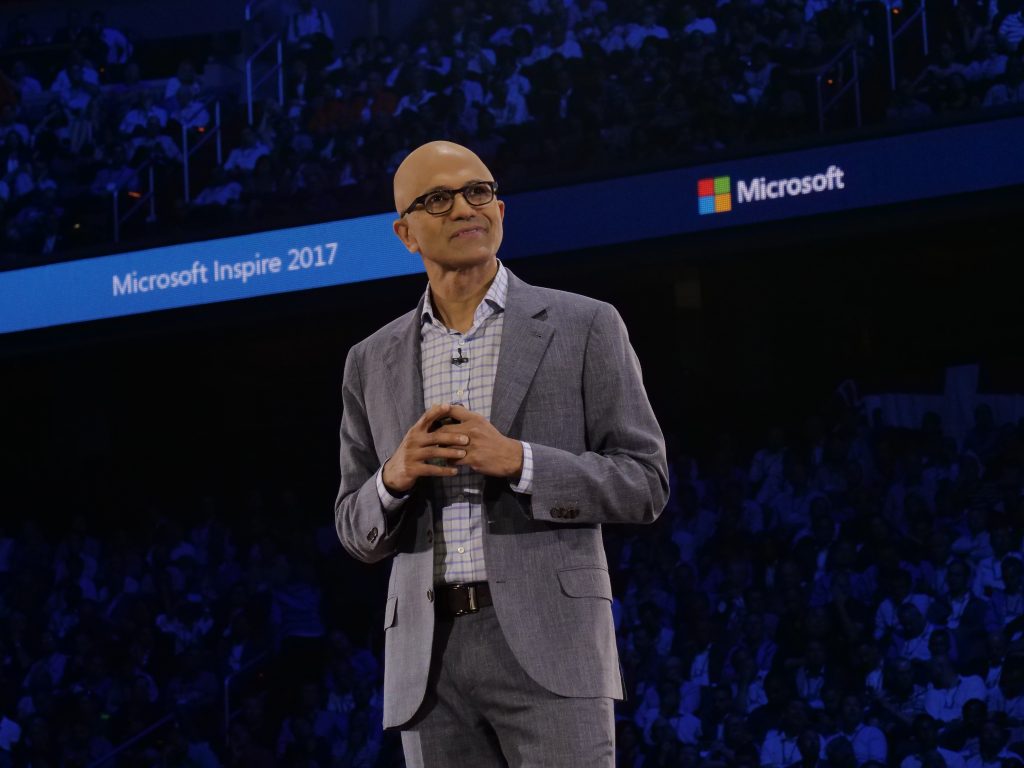 Microsoft is pushing businesses towards Windows 10 and Office 365 with the announcement of Microsoft 365 today. The company revealed the new 365 offering at its 2017 Inspire event in Washington, D.C. this week.
Microsoft 365 is a combination of Office 365, Windows 10, and Enterprise Mobility + Security. According to the company, it gives the modern workplace an intelligent and secure solution to empower employees and address customer needs.
"The workplace is transforming—from changing employee expectations, to more diverse and globally distributed teams, to an increasingly complex threat landscape. From these trends, we are seeing a new culture of work emerging. Our customers are telling us they are looking to empower their people with innovative technology to embrace this modern culture of work," Kirk Koenigsbauer, corporate vice president for the Office team, wrote in a post.
Microsoft 365 will be available as two versions: Microsoft 365 Enterprise and Microsoft 365 Business.
The enterprise version is focused on large organizations and features Office 365 Enterprise, Windows 10 Enterprise and Enterprise Mobility + Security.
The business version is focused on small-to-medium sized organizations and features Office 365 Business Premium, security and management capabilities from Windows 10, and Enterprise Mobility + Security. In addition, the company announced three preview apps for Microsoft 365 Business: Microsoft Connections, Listings and Invoicing.
The company also announced the availability of the Microsoft Azure Stack at Inspire today. Azure Stack is the company's solution to expanding Azure on-premises.
"Our partners are excited about the new business opportunities opened up by our 'One Azure Ecosystem' approach, which helps them extend their Azure investments to Azure Stack, to unlock new possibilities for hybrid cloud environments," Mike Neil, corporate vice president for Azure infrastructure and management, wrote in a post.
As part of the announcement, the company introduced orderable Azure Stack integrated systems, pricing for pay-as-you-use and capacity-based models, and the availability of Azure Stack Development Kit. The initial release also includes a core set of Azure services, DevOps tools and Azure Marketplace content.
"Azure Stack is an extension of Azure, thereby enabling a truly consistent hybrid cloud platform. Consistency removes hybrid cloud complexity, which helps you maximize your investments across cloud and on-premises environments," Neil wrote.
Other announcements from the event included the Mixed Reality Partner Program to help the growth of the Hololens and build 3D and mixed reality experiences.