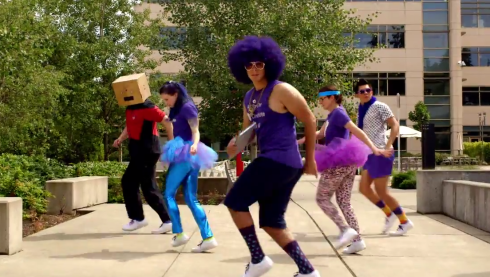 Microsoft has a long history of parody videos, and its latest is quite possibly the nerdiest, most facepalm-worthy one yet, which is saying something.
Microsoft's OneNote team posted a parody on YouTube spoofing LMFAO's "I'm Sexy and I Know It" with a music video about OneNote and the Surface Pro 3, called "Click it and I Note it." The result speaks for itself.
"When I walk into class, this is what I see…everybody wants my Surface Pro 3."
Did this make you want to buy OneNote? For your sake, we hope not.