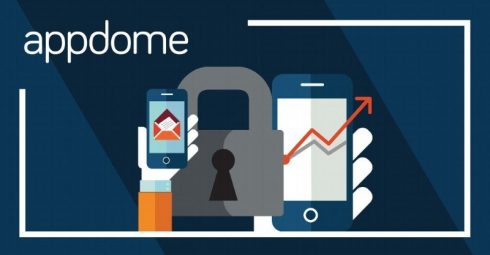 Appdome has announced a new security protection solution as part of its Mobile Security Suite at DeveloperWeek in Oakland, Cali. ONE-SHIELD is designed to deliver next-generation protection to any mobile app. The solution combines the company's previous app features with new technologies such as TOTALCode Obfuscation, encrypted strings and preferences. The solution also features include mobile data loss prevention, operating system integrity, mobile data privacy, compliance and secure communication.
"The Appdome Mobile Security Suite secures the data and connections of the app, protects the user, and safeguards the code of the app itself, in minutes, with no code or coding," said Tom Tovar, CEO of Appdome. "Every feature in Appdome's Mobile Security Suite can be applied by choice, in unique combinations to support different use cases. All features come with developer options that allow Appdome to securely pass events to the app to design experiences users want."
Mobile AR company raises $8 million
8th Wall, a company that specializes in augmented reality development, has announced an $8 million round of funding, bringing the company's total funding to $10.4 million. The new funding will be used to speed up the development of its reality developer platform and increase the availability of AR applications. The company will be offering new products directed to AR developers in the coming year.
"Most people's first experiences with AR will happen on mobile, and mobile AR will undoubtedly be the catalyst for growth in a wide range of industries," said Erik Murphy-Chutorian, founder and CEO of 8th Wall. "AR presents the chance to reimagine applications in a way never previously possible and will lead to user interactions that are much more natural. AR developers hold the key, but they need a new suite of tools and services to make it happen. We help them get through the door faster."
Provenir adds Python support
Risk analytics and decisioning platform provider Provenir  has announced it is extending its platform to support the programming language Python. This new capability is designed to help data scientists create statistical models faster using AI. 
"Our platform's pre-integration with Python opens exciting new possibilities for developing and operationalizing credit risk models," said Paul Thomas, managing director at Provenir. "In the lending space, non-linear models with a greater number and variety of data variables can gain a more accurate picture of prospective customers – and potentially reach new demographics without increasing credit risk. When accessed through Provenir, Python's power, flexibility and AI capabilities will help providers bring such complex risk analytics to market more quickly."
Rubik acquires Datos IO
The cloud data management company Rubet has announced the acquisition of Datos IO. Datos IO is a backup and recovery provider for NoSQL databases and big data file systems. 
"We founded Datos IO with a vision of building next-generation data management platform for cloud-native data sources to ensure elasticity, orchestration, and data mobility," said Tarun Thakur, Co-Founder and CEO, Datos IO. "Datos IO delivers critical backup and recovery capabilities for cloud-native applications and databases. Rubrik and Datos IO share a common vision of cloud data management and are committed to helping customers on their digital transformation journey."