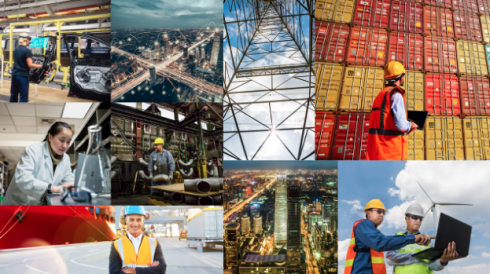 Microsoft wants to prove it is dedicated to the success of the Internet of Things with a new $5 billion investment and updates to its IoT portfolio. The company announced it will invest $5 billion into the IoT over the next four years.
"The reason we are doing this is simple: Our goal is to give every customer the ability to transform their businesses, and the world at large, with connected solutions," Julia White, CVP of Microsoft Azure, wrote in a post.
In addition, Microsoft is looking to help users jumpstart their IoT journeys with a new capability in its Azure IoT Hub solution. Azure IoT Hub is Microsoft's solution for connecting, monitoring and managing IoT assets. Currently, it is being used in industries such as retail, healthcare, automotive, manufacturing, energy, agriculture, smart buildings and life sciences.
As part of the $5 billion investment, Microsoft plans to dedicate more resources, research and development into key areas such as securing IoT, creating development tools, providing intelligent services, growing a partner ecosystem, and edge computing.
"With our IoT platform spanning cloud, OS and devices, we are uniquely positioned to simplify the IoT journey so any customer—regardless of size, technical expertise, budget, industry or other factors—can create trusted, connected solutions that improve business and customer experiences, as well as the daily lives of people all over the world. The investment we're announcing today will ensure we continue to meet all our customers' needs both now and in the future," White wrote.
The investment is just one part of Microsoft's overall IoT strategy that includes a portfolio of solutions, platform services and the edge.
The Microsoft Azure IoT Hub is being updated to provide a basic tier or "device to cloud telemetry" tier.
"Over the years we've noticed that many customers start their IoT journey by simply sending data from devices to the cloud. We refer to this as 'device to cloud telemetry,' and it provides a significant benefit. We've also noticed that later in their IoT journey most customers realize they need the ability to send commands out to devices, i.e., 'cloud to device messaging,' as well as full device management capabilities, so they can manage the software, firmware, and configuration of their devices," Sam George, partner director of Azure IoT, wrote in a post.
The basic tier will provide support for inbound telemetry scenarios and include the same security, scale, performance and reliability of the company's existing standard Azure IoT Hub tier. In addition to the basic tier features, the standard tier provides cloud-to-device messaging, device management, device twin and IoT edge support.
"At Microsoft, we believe in meeting customers where they are and providing a great experience for them to capture the benefits of IoT," George wrote.