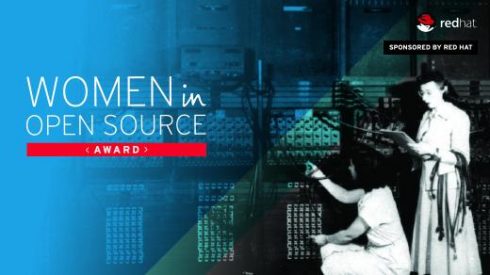 Red Hat has announced Dana Lewis and Zui Dighe as its 2018 Women in Open Source Award winners at its Red Hat Summit conference in San Francisco this week.
Dana Lewis is the founder of the Open Artificial Pancreas Systems (OpenAPS) movement while Zui Dighe is a Duke University student.
This is Red Hat's fourth year sponsoring the Women in Open Source Awards. The award is designed to honor women who are making significant contributions to the open source world. This year's nominations were accepted into academic and community categories and finalists were determined based on nomination criteria, with public voting to determine the winners.
Lewis is being recognized in the community category for her work on OpenAPS. According to Red Hat, "OpenAPS is an open and transparent effort aimed at making safe and effective basic Artificial Pancreas System (APS) technology available to help improve and save lives and reduce the burden of Type 1 diabetes." Over the last couple of years, the OpenAPS community has seen more than 600 people using various systems based off of Lewis' work and designers. Lewis is also known for her work with the Nightscout Data Commons and OpenAPS Data Commons, and has developed open source tools to help researchers access the diabetes data sets.
Dighe is being recognized in the academic category for her open source contributors. Red Hat explained Dighe is "a primary collaborator on an open source system that tracks vaccine temperatures and GPS locations as they enter developing nations using an Arduino-based device." In addition, she was named a Katsouleas NAE Grand Challenge Scholar, and was the chief technology officer of Campus Enterprises. She is currently pursuing a bachelor's degree in biomedical engineering and computer science.
The winners will each receive a $2,500 stipend with suggested use to support open source projects and efforts.
"Congratulations to Dana and Zui on being recognized as 2018 Women in Open Source Award winners. Their contributions are fantastic examples of how open source is being used to make a difference in people's lives. We're passionate about promoting the sizable impact that women are making in open source and I am inspired not only by their work, but by their efforts as mentors and advocates for others," said Delisa Alexander, executive vice president and chief people officer for Red Hat.