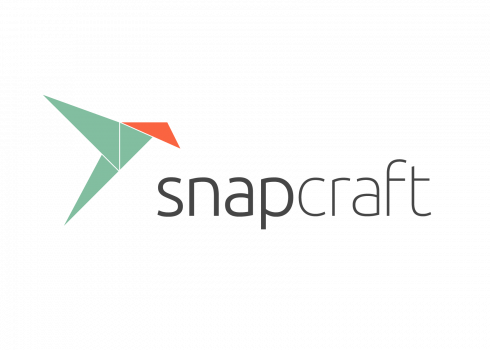 Canonical, the company behind operating system and Linux distribution Ubuntu, is looking to help developers package, distribute and update apps for Linux and IoT with its open-source project Snapcraft.
According to Evan Dandrea, engineering manager at Canonical, Snapcraft "is a platform for publishing applications to an audience of millions of Linux users." The project was initially created in 2014, but recently underwent rebranding efforts.
"If you're a regular visitor to Snapcraft.io or any of its associated sites, you will have noticed a change recently to the logo and overall branding which has been in development over the past few months. We have developed a stand-alone brand for Snapcraft, the command line tool for writing and publishing software as a snap. One of the challenges we faced was how to create a brand for Snapcraft that stands out in its own right yet fitted in with the existing Ubuntu brand and be a part of the extended family," the team wrote in a post.
Snapcraft packages software in "snaps" so they are easier to create and install. It features the ability to package software using existing tools, automatically push updates, roll back versions, and integrate into build and CI infrastructure. In addition, the platform bundles dependencies, allowing it to work on major Linux systems without modification, according to the company.
"Because the application packages, snaps, bundle their runtime dependencies they work without modification on all major Linux distributions. They are tamper-proof and confined. A snap cannot modify or be modified by any other app and any access to the system beyond its confinement is explicitly granted. This precision definition brings simpler documentation for installing and managing applications. Taken with automatic updates eliminating the long tail of releases, more predictable and lower support costs are typical. There is minimal variance between what the QA department tests and how the application behaves on the multitude of end user system configurations," Dandrea explained.
"It enables authors to push software updates that install automatically and roll back in the event of failure. The likelihood of an errant update bricking of a device or degrading the end user experience is greatly reduced. If a security vulnerability is discovered in the libraries used by an application, the app publisher is notified so the app can be rebuilt quickly with the supplied fix and pushed out," Dandrea added.