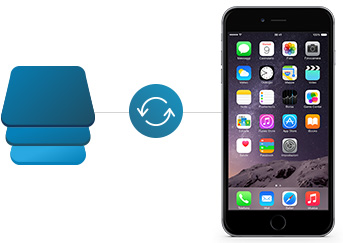 The mobile SDK designed to make developers' lives easier is actually causing a major headache for them. It was recently revealed on the Apple Developer Forums that developers using the Rollout.io SDK were coming across problems with their applications.
According to one developer, Apple sent them a messaging stating: "Your app, extension, and/or linked framework appears to contain code designed explicitly with the capability to change your app's behavior or functionality after App Review approval, which is not in compliance with section 3.3.2 of the Apple Developer Program License Agreement and App Store Review Guideline 2.5.2…
"Please perform an in-depth review of your app and remove any code, frameworks, or SDKs that fall in line with the functionality described above before submitting the next update for your app for review."
(Related: NativeScript takes web developers mobile)
The reason for this is because Rollout.io enables developers to update their mobile apps live. Features include fixing bugs as they happen in real time, addings logs to apps in production, updating configuration data at any time, adding analytics tracking, providing in-app alert messages about known issues and features, and fixing security holes.
"Rollout's mission since we launched in 2014 has been, and will remain, to help developers create and deploy mobile apps quickly and safely," said Erez Rusovsky, CEO and cofounder of Rollout.io, in a statement. "Our platform has been used by hundreds of developers to improve the quality of their apps by fixing thousands of bugs after release. This benefits developers and end users alike and has prevented—by a conservative estimate—millions of crashes."
The company has gotten wind of the situation and released a statement on Apple's developer guidelines. "[On March 7], we learned that Apple has been contacting developers with a warning that any framework or 'code designed explicitly with the capability to change your app's behavior or functionality after App Review approval' is no longer in compliance with guidelines," Rusovsky said. "While Apple has not modified its guidelines, it appears that these guidelines are now being interpreted in a more narrow way. We are disappointed that Apple has made this change before we have had an opportunity to address any concerns."
According to Rusovsky, the company has already contacted Apple to discuss the problem and what they need to do to remain in compliance. Going forward, the company also plans to release a new product offering to address the entire app development process later this year, and is working on Android support.
"We understand and respect the fact that Apple must have the ability to control its ecosystem, and we recognize that our appeal may not succeed," Rusovsky said.