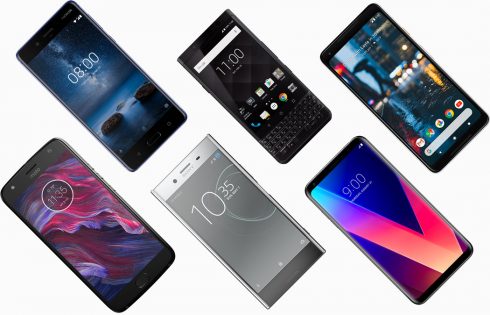 The Securities and Exchange Commission (SEC) has unanimously voted to approve a statement that assists public companies in preparing disclosures about cybersecurity risks and incidents. This addresses the importance of cybersecurity policies and procedures.
"I believe that providing the Commission's views on these matters will promote clearer and more robust disclosure by companies about cybersecurity risks and incidents, resulting in more complete information being available to investors," said SEC chairman Jay Clayton.
Google announces Android Enterprise Recommended program
Google has announced the Android Enterprise Recommend Program. This new program will focus on enterprise customer needs such as security updates, reliable and consistent software experiences, and simplified device selection.
"Mobility has been critical to digital transformation for enterprises," said David Still, director of Android enterprise, in a company blog post. "We have listened to our customers and partners, and believe that the Android Enterprise Recommended program will help simplify and add confidence to decision making, allowing global IT leaders to focus more on their core business."
SnapLogic announces updates to Enterprise Integration Cloud Platform
SnapLogic has announced updates to the Enterprise Integration Cloud Platform. The updates include enhancements to the Iris AI capabilities, expanded support for Amazon and Reltio, and platform performance updates.
"We have found that by properly configuring and training our neural network we can better capture the nuanced relationships between different Snaps in integration tasks that result in high-quality recommendations for our growing customer base," said Greg Benson, chief scientist at SnapLogic.
Signal Foundation launches
After over $50 million in funding, Signal Foundation has officially launched. Led by Brian Acton, formerly of WhatsApp and Facebook, the company intends to build nonprofit technology for the public good.
"We believe there is an opportunity to act in the public interest and make a meaningful contribution to society by building sustainable technology that respects users and does not rely on the commoditization of personal data," said Acton in a company blog post. "Signal has always been a collaborative project with a strong community, and we will continue to learn from our users and experiment together."