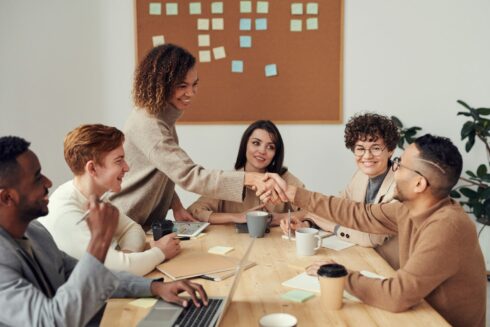 AnitaB.org, the nonprofit that puts on the Grace Hopper Conference every year, has announced it is launching a new consulting division called AnitaB.org Advisory. 
The new division will provide consulting for companies and communities looking to improve their Diversity, Equity, and Inclusion (DEI) practices. 
According to AnitaB.org, it will provide a systematic approach customized to each company's specific needs that will take into account business strategy, workforce profile, cultural values, and consumer markets when coming up with plans for an organization. 
The company has been working with and supporting women and non-binary technologists for the past 25 years, which gives it a unique perspective into what is needed in the industry and how to bring about change.
The new division will be led by Bo Young Lee, a human capital, DEI, and ESG executive with 23 years of experience with this sort of work. Previously, she was Uber's first chief DEI officer and before that held roles at Marriott International, Northern Trust, John Deere, Allstate, Booz & Co., Discover, Aon, Human Rights Campaign, and McKesson.
"Bo is a respected DEI advisor, strategist, and practitioner," said Brenda Darden Wilkerson, president and CEO of AnitaB.org. "Having her join the AnitaB.org team to head up Advisory is an honor and a privilege as we have collaborated numerous times in the past, holding insightful conversations on the state of DEI … the conversations that others steer away from. If we don't have these conversations and bring DEI issues to light, we can't create and implement strategy for The Way Forward. We look forward to the impact our organization will make with Bo's experience and expertise and this new offering."
AnitaB.org made the announcement for this consulting division at this year's Grace Hopper Conference, which is happening September 26-29. More information is available here.