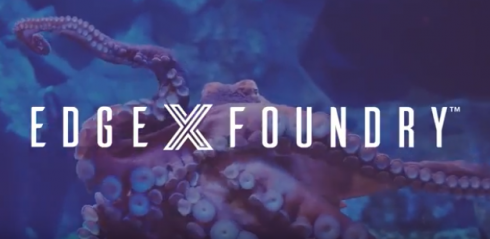 EdgeX Foundry launched new EdgeX-enabled developer kits geared towards IoT edge computing at the IoT Solution World Congress in Barcelona this week. EdgeX Foundry is an open-source, vendor-neutral project designed to unify the IoT edge computing landscape. It is hosted by the Linux Foundation and designed to run on any hardware or operating system.
"Developer kits are important tools for building new applications and solutions. A variety of dev kits are already on the market; however, the majority of these kits lock the developer into a particular back-end platform or cloud. In comparison, dev kits based on the EdgeX framework will provide developers with the freedom to choose from an ecosystem of components bound together by the EdgeX interoperability APIs," EdgeX Foundry wrote in a post.
The organization will be offering both community and commercial developer kits. The community dev kits can be purchased independently online and the code can be downloaded straight from GitHub. The first dev kit is based on the Samsung Artik with Grove sensor, but the company will continue to grow options, it explained.
The commercial track is intended to facilitate the emergence of an open marketplace for IoT edge computing. The kits will provide options for getting started with support from professionals so that users can focus on value-add, instead of supporting the code. The commercial kits are based on supported versions of the EdgeX framework, specific IoT platforms, and microservice plugins.
"With the emergence of these dev kits, developers will have the opportunity to prototype with their choice of ingredients while taking advantage of plug-in components from EdgeX's growing vendor-neutral ecosystem," said Jason Shepherd, EdgeX Foundry governing board chair and Dell Technologies IoT and edge computing CTO. "This allows them to focus on innovation rather than reinvention, in addition to being able to add and exchange components at any time to optimize their solution throughout the development and deployment lifecycle."
In addition, the organization announced its upcoming code release codenamed "Delhi." This third code release will feature major improvements such as management features, more security functionality, and new SDKs.
The organization also announced nine new members, which are: Rasking Automation GmbH, Beijing University of Posts and Telecommunications (BUPT), DATA AHEAD, CertusNet, Redis Labs, the Federal University of Campina Grande (UFCG) /Embedded Lab, Intel, Windmill Enterprise and ZEDEDA.
"We're standing at a critical point for digital transformation," said Shepherd. "The massive volume of devices coming online represents a huge opportunity for innovation and is making edge computing a necessity. We need an open, cloud-native edge ecosystem enabled by EdgeX to minimize reinvention and facilitate building and deploying distributed, interoperable applications from the edge to the cloud. We're thrilled to welcome these new member organizations into our already strong community that shares the same commitment to open collaboration and innovation."