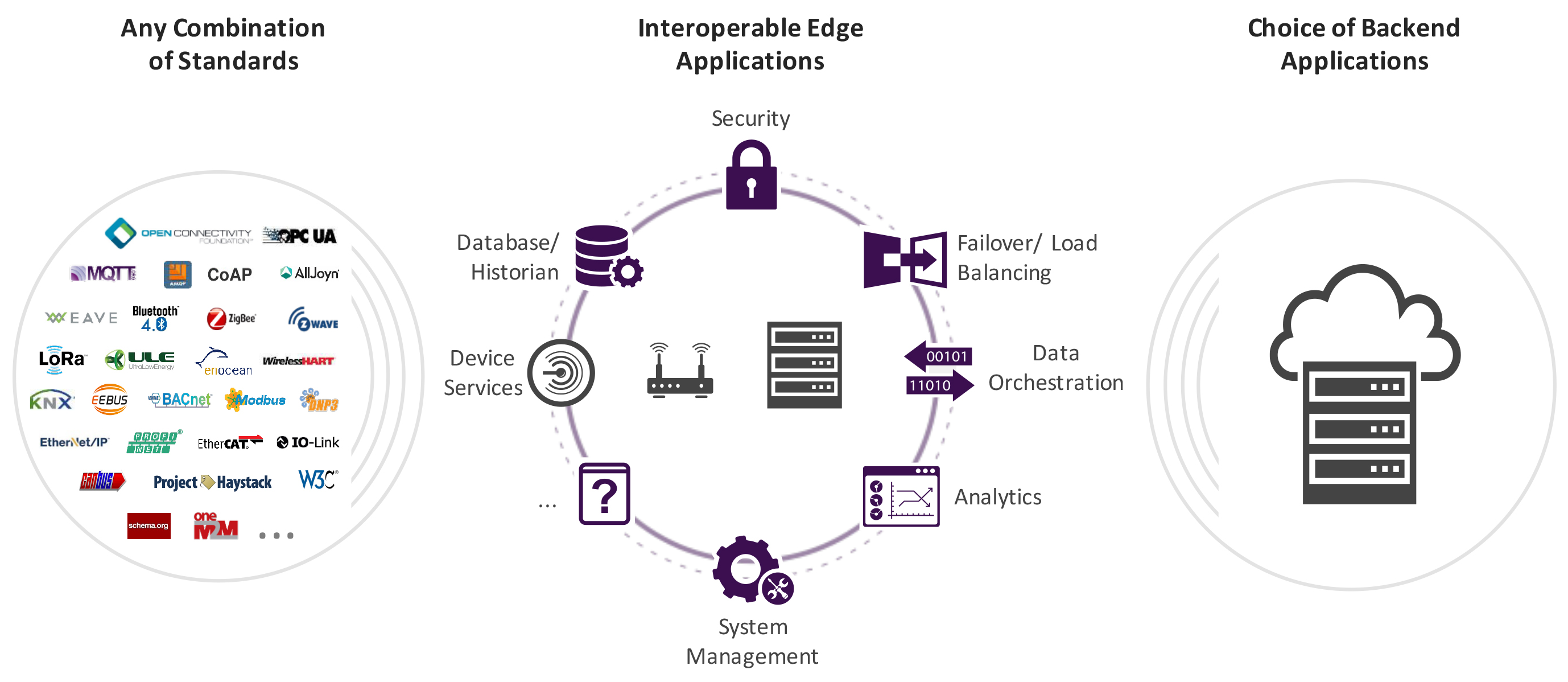 Linux Foundation open source project EdgeX Foundry has launched the first major code release of their common open framework for IoT edge computing, Barcelona, originally announced in April. The release features key API stabilization, better code quality, reference Device Services supporting BACNet, Modbus, Bluetooth Low Energy (BLE), MQTT, SNMP, and Fischertechnik, and double the test coverage across EdgeX microservices.
Barcelona is the result of collaboration between over 50 member organizations and aims to provide an ecosystem for Industrial IoT solutions. These members provide products that support analytics, visualization, security, and more. Over 150 across the globe have met to establish project goals, working groups, and project maintainers and committers.
EdgeX says that the complexity of the IoT landscape has caused issues among businesses looking to deploy their own IoT solutions. EdgeX Foundry hopes to solve these issues by building this open source framework. The framework will be built on plug-and-play components designed to accelerate the deployment of IoT solutions.
"Barcelona is a significant milestone that showcases the commercial viability of EdgeX and the impact that it will have on the global Industrial IoT Landscape," said Philip DesAutels, senior director of IoT at The Linux Foundation.
EdgeX has established a bi-annual release roadmap and their next major release, "California," is planned for next Spring. California will continue to expand the framework to support requirements for deployment in business-critical Industrial IoT applications. According to the company, "In addition to general improvements, planned features for the California release include baseline APIs and reference implementations for security and manageability value-add."
Live demonstrations of this platform will be taking place at IoT Solutions World Congress in Barcelona, Spain this week.