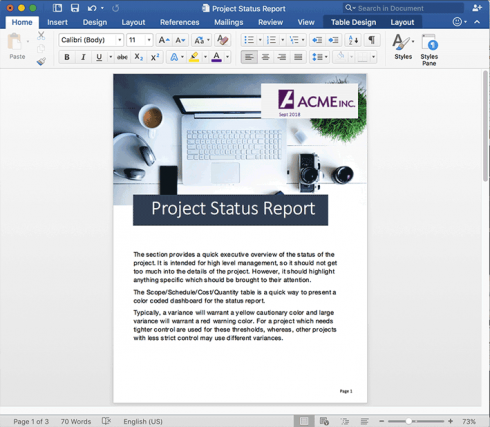 Enterprise software development tool provider GrapeCity announced a major update to its product lines: Documents for Word, .NET Edition and Documents for Excel, Java Edition. The solutions now offer .NET Standard 2.0 support and have been updated with a number of new enhancements.
The Word document solution enable users to generate, modify, load and save documents with a small footprint. It now features a new object model for handling complex operations. According to the company, this will provide the ability to create, load, edit, save, and convert documents with zero dependencies on Microsoft Word. "If you're working with Microsoft Word documents in .NET Standard 2.0 applications, you'll likely need to share private information (invoices, reports, or other sensitive documents) with other groups inside or outside of your organization. Typically, you'd use the Microsoft Office API; however, the Word API poses a limitation. In order to work with Word documents, you would need Microsoft Word installed on the system," Shilpa Sharma, product manager for GrapeCity, wrote in a post.
GrapeCity's Java Edition and Documents for Excel are new releases for generating, converting, calculating, formatting and parsing spreadsheets in Java applications. "The feature set helps you with a variety of actions like importing spreadsheets, calculating data, querying, generating, and exporting any spreadsheet. Users can also add sorting, filtering, formatting, and conditional formatting in their spreadsheets and validate data as well. Other features include adding grouping, sparklines, charts, shapes, pictures, slicers, comments, hyperlinks, and themes. Additionally, you can import existing Excel templates, add data, and then save the spreadsheets back," Sharma wrote. Main use cases include event budgeting, sales reports, cost analysis, customer profitability analysis, and tracking project costs.
In addition, the company announced updates for GrapeCity Documents for PDF. The latest release includes the ability to tag content, merge and split PDF documents, copy and move pages, and extract images and text.