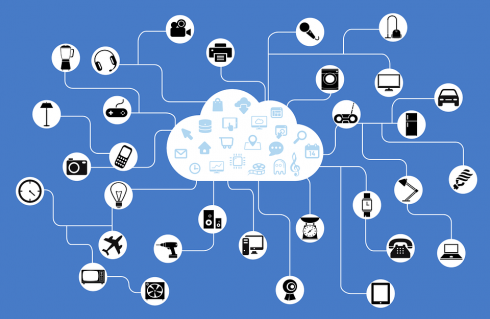 Market research company IDC has released the latest Worldwide Semiannual Internet of Things Spending Guide, predicting that IoT spending will experience a compound annual growth rate of 13.6 percent during the 2017-20122 forecast period. It expects spending to reach $1.2 trillion by 2022.
The forecast also shows that the consumer section with lead IoT spending growth, followed closely by insurance and healthcare providers. In addition, discrete manufacturing and transportation are on a path to exceed $150 billion in spending by 2022, which makes them the two largest industries for IoT spending.
"The IoT market is at a turning point – projects are moving from proof of concept into commercial deployments," said Carrie MacGillivray, group vice president, Internet of Things and Mobility for the IDC. "Organizations are looking to extend their investment as they scale their projects, driving spending for the hardware, software, services, and connectivity required to enable IoT solutions."
Researchers develop SafeSpec to avoid Meltdown and Spectre vulnerabilities
Researchers from the University of California, Riverside; College of William and Mary; and Binghamton University have developed a new model for dealing with speculative executive, the method that enabled the Meltdown and Spectre attacks. Their new model, SafeSpec, supports speculative execution "in a way that is immune to the side-channel leakage necessary for attacks such as Meltdown and Spectre."
According to the researchers, SafeSpec stores the side effects of speculation in separate structures. Then, the speculative state is either committed to the main CPU structures if the branch commits, or squashed if it doesn't, the researchers wrote.
F-Secure acquires MWR InfoSecurity
The security company F-Secure has signed an agreement to acquire all of the outstanding shares to MWR InfoSecurity. According to the company, this acquisition marks a significant milestone in the execution of F-Secure's growth strategy.
"I'm thrilled to welcome MWR InfoSecurity's employees to F-Secure," said F-Secure CEO Samu Konttinen. "With their vast experience and hundreds of experts performing cyber security services on four continents, we will have unparalleled visibility into real-life cyber attacks 24/7. This enables us to detect indicators across an incredible breadth of attacks so we can protect our customers effectively. As most companies currently lack these capabilities, this represents a significant opportunity to accelerate F-Secure's growth."
3GPP approves the completion of 5G specifications
The 3GPP Member companies approved the completion of 5G specifications at the Plenary meetings in La Jolla last week. 3GPP is the group that collaborate on telecommunications standards. According to 3GPP, this completion gives 5G NR the ability of independent deployment and introduces a brand new end-to-end network architecture.
"New business models will be enabled and a new era where everything is interconnected will be opened up for both mobile operators and industrial partners," 3GPP wrote in a post.