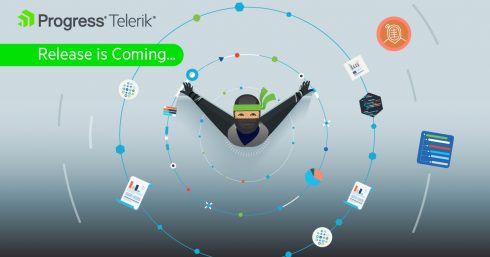 Progress has released new Telerik tooling for .NET developers. The company is providing over 20 new Telerik components, expanding the most popular components, and adding new themes.
The new web components include features for several languages, such as ASP.NET MVC, ASP.NET Core, JSP, PHP, jQuery, Vue, Angular, and React.
New mobile components include built in log-in, authentication, and app feedback screens; Expander, Accordion, Financial, and Donut Charts; and Border and Checkbox and scheduling features for the Calendar control.
New desktop components include a Mac-inspired Crystal theme, MultiColumnComboBox  control and selection support for the Image Editor, bookmarking functionality in PDFViewer, and agenda view in the Scheduler and NavigationView mode in the PageView for WinForms.
Progress has also launched a new version of Progress Kendo UI, which now supports Web Content Accessibility Guidelines (WCAG) 2.1 compliance.
"As developers, we understand how difficult and time-consuming it can be to create applications that not just work but also have stunning UI," said Faris Sweis, SVP & general manager of the developer tooling business at Progress. "Having the best and most modern tools and UI components can be a great boost of productivity and enable our customers to build incredible applications that their end-users will fall in love with. We are pushing the limits on all fronts to serve our developers as always and as we have done since day one."