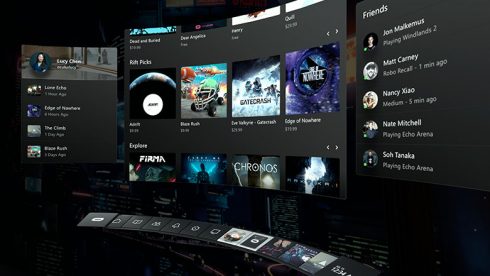 Oculus revealed it is trying to merge traditional PC apps and VR together with a new experimental technology. The company made the announcement at its Oculus Connect 5 (OC5) event in San Jose this week. According to the company, Hybrid Apps will help developers migrate traditional desktop apps to virtual reality and leverage Dash's virtual desktop technology to make the transition between 2D and VR easier. "We're excited to see what developers create using Hybrid Apps. It's early days, and this is just a glimpse of where Dash—and Rift—can go," the company wrote in a blog post.
Other developer features announced at the event included mobile support for Rift, Core 2.0 is coming out of beta, updates to Oculus Home, the ability to create custom developer items, and improvements and refinements to Dash.
Sauce Labs now supports iOS and Android test automation frameworks
Sauce Labs announced it will now support XCUITest and Espresso to help developers simplify continuous testing for their mobile app developments.
"As developers write functional tests, they tend to prefer testing frameworks that are embedded in their development tools so they can maximize their efficiency and velocity," said Lubos Parobek, vice president of product at Sauce Labs. "Sauce Labs is excited to support iOS developers and Android developers with the addition of XCUITest and Espresso to our service." With Sauce Labs Continuous Testing Cloud, developers can scale automation quickly and effectively, creating robust and reusable code to keep pace with CI/CD while improving the quality of mobile apps developed via test automation.
The newly added support will provide faster test execution, advanced parallel test execution and simplified CI/CD integration, according to the company
Data.world announces third round of funding with Workday Ventures
Data teamwork and collaboration platform data.world announced a $12 million investment from Workday Ventures, the Associated Press and OurCrowd, bringing the company's total amount of funding to $45.3 million since 2016.
The company is known for its collaborative data community, which provides users with the ability to find, understand and use data. The latest investment will go towards advancing its collaborative data resource.
"People who are deeply analyzing data are not in decision-making positions and decision makers seldom understand the complexities of data," said Brett Hurt, co-founder and CEO of data.world. "There is an urgent demand for a platform that bridges these gaps within an enterprise. The data divide between people and companies is becoming a bigger and bigger issue in corporate performance and longevity. Next-gen companies like Airbnb and Warby Parker were built to be data-driven from the ground up, and traditional Global 2000 companies are significantly behind and very motivated to catch up. And today we have the community know-how, integrations, customer service, and enterprise capabilities to help them rapidly do so."
GitHub Classroom Assistant
GitHub is releasing a new tool to help teachers set up courses on GitHub. GitHub Classroom is able to automatically create student repositories and enable teachers to track assignments from the dashboard. However, GitHub says this can become complicated when teachers have dozens or hundreds of students. Instead of having to cloud each repository, the newly announced Classroom Assistant enables teachers to download all repositories for their course.
This is a cross-platform desktop app available for Windows, Mac and Linux.