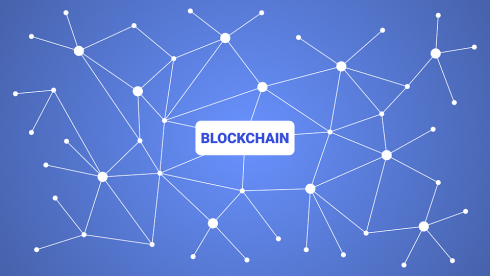 The Linux Foundation has announced enrollment is now open for a new blockchain training course and a Blockchain for Business professional certificate program that are being offered through edX. The course and certificate program will teach students about the impact of blockchain technology and a way of demonstrating that knowledge.
"In the span of only a year or two, blockchain has gone from something seen only as related to cryptocurrencies to a necessity for businesses across a wide variety of industries," said Linux Foundation's general manager of training and certification Clyde Seepersad. "Providing a free introductory course designed not only for technical staff but business professionals will help improve understanding of this important technology, while offering a certificate program through edX will enable professionals from all over the world to clearly demonstrate their expertise. The Linux Foundation is proud to host Hyperledger as a collaborative project."
Amazon announces Alexa Skills Kit SDK for Python
Amazon has announced the Alexa Skills Kit SDK for Python. The SDK includes features are available in the Java and Node.js SDKs. By using the Python SDK, Amazon says developers will be able to reduce the amount of boilerplate code needed to write Alexa responses and requests.
The Python SDK features include request handling, response building, attribute management, and Alexa API calls.
Instana releases sample microservice application
Instana has announced the release of Stan's Robot Shop, which is a sandbox for testing and learning about microservice architecture, containerized application orchestration, and automatic monitoring techniques.
According to the company, the technologies used to create the sample microservice application are AngularJS, Nginx, NodeJS, Java, Python, Golang, MongoDB, RabbitMQ, Redis, and MySQL. The application is small enough to run on a laptop and all of the components needed to build and run the application are available in the GitHub download.
"Instana wanted to help organizations get some hands-on experience with a microservice application and learn how to deploy, monitor and manage one of these complex applications," said Pete Abrams, Instana COO. "Stan's Robot Shop is a perfect teacher for DevOps team members that want to better understand orchestration, deployment management, and automated monitoring techniques for today's complex containerized microservice environments."
Data Theorum announces the release of TrustKit Analytics
Data Theorum has has announced the release of TrustKit Analytics, which provides advanced security insights. The company also revealed that TrustKit has identified over 100 million eavesdropping attempts on iOS and Android applications. Apps in active mode have blocked 100 percent of those attempts.
TrustKit Analytics provides global visualization of the locations with the most eavesdropping attempts. It shows what percentage of attempts were actively blocked and what percentage were passively monitored. It also shows whether the attempts came from end user device spyware, insecure public Wi-Fi, or corporate employer network monitoring. Finally, it allows customers to set up alerts to prevent malicious domain forging of SSL certificates and early detection of pinning misconfigurations.