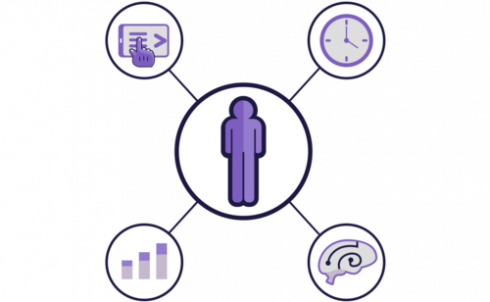 Eggplant has announced new enhancements to its Digital Automation Intelligence Suite, supporting Eggplant's mission of using AI to optimize digital experiences. The new capabilities are designed to enable teams to keep up with the pace of DevOps, and improve time to market.
The enhancements include updates to Eggplant AI, Eggplant Functional, Eggplant Performance, and Eggplant Manager and Eggplant Automation Cloud.
Eggplant AI is a test modeling and test creation solution that is enhanced to incorporate prioritized user journey. It ensures that common users journeys have been tested before switching to the AI test mode. According to Eggplant, this solution combines the best of both human expertise and AI insight.
Eggplant Functional is an automation engine that features AI-powered application discovery functionality. It is able to automatically build GUI interaction models by learning about the elements that make up an application screen. The information gathered in Eggplant Functional can be used to populate automation logic in Eggplant AI.
Eggplant Performance is a load and performance testing product with built-in support for popular testing framework, JMeter. The solution allows developers and testers to leverage the power of Eggplant Performance with existing JMeter assets. It makes creating load test scripts easy and significantly results the feedback loop between testing and results analysis by incorporating real-time KPIs.
Eggplant Manager and Eggplant Automation Cloud provide testers with the ability to build scalable device labs that virtualizes and can manage thousands of devices, test cases, and users. Updates to Eggplant Manager include better support for command-line repositories and the ability to export filtered HTML and PDF versions of results. According to the company, these solutions provide a 10x improvement in performance and scalability.
"Optimizing the digital experience and ensuring apps deliver on business goals are the keys to success in a digital world," said Antony Edwards, CTO of Eggplant. "The days of only looking at "does the code work" are in the rear-view mirror. Driving the whole DevOps cycle through AI, machine learning, and analytics is essential in order to understand and perfect the digital experience."