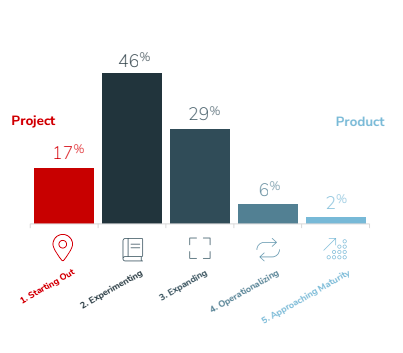 The majority of organizations seeking to make a digital transformation are not equipped to do it successfully, according to the results of the recently released "2023 Project to Product: State of the Industry" report by portfolio management company Planview.
Only 8% of respondents stated that they have operationalized the shift from project to product, meaning that 92% have yet to realize or capture the full value of a product operating model at scale. However, 63% reported that they are in the exploratory phase and 29% said they are expanding on earlier experiments.
It was also found that, until a mature product model is in place, enterprises spend 70% of their delivery capacity on defect remediation and waste 40% of their efforts due to overload and bottlenecks.
Read the full article here on VSM Times.