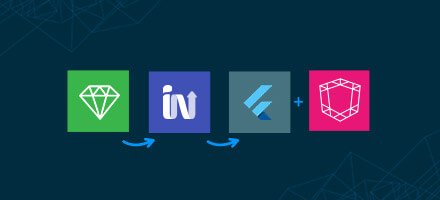 Infragistics has announced Indigo Design Code Studio, a new product design platform that enables designers and developers to work together, while still using the individual tools they prefer. The company is previewing the tool today at Google's annual developer conference, Google I/O.
Indigo Design Code Studio is comprised of the Infragistics Design System, Indigo Studio, and Code Generation and UI Components for Angular and Flutter.
The Infragistics Design System features a library of UI components, UI patterns, pre-defined screens, and complete app scenarios built using Sketch.
Indigo Studio is a graphical prototype tool that uses drag-and-drop to upload designs, add capabilities such as navigation and transitions between screens, and work with stakeholders and get feedback. It also allows user to perform usability studies with built-in video playback and analytics on studies.
Users will be able to create Angular or Flutter applications for Android and iOS using Indigo D2C Studio Visual Studio Code plug-in and UI components.
"We are thrilled to be at Google I/O today and announce our commitment to become a leading player in the Flutter ecosystem," said Jason Beres, senior vice president of developer tools at Infragistics. "We share the Flutter team vision on providing designers and developers the tools they need to realize increased performance, productivity, and the ability to deliver a powerful UI.  With Indigo D2C Studio we are working hard to leverage the tools and frameworks designers and developers love the most, integrate the ability to collaborate on prototypes, and take the guesswork out of the asset hand-off and spec creation with code generation for Flutter and Angular apps."