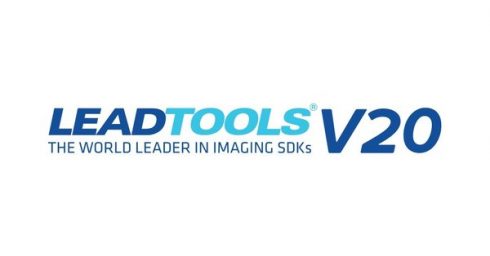 LEAD Technologies has announced the release of LEADTOOLS version 20. This is a major version release that includes new libraries for the .NET Standard and Microsoft Azure Services as well as improvements to LEAD's document, medical and product lines.
"One of our biggest goals for LEADTOOLS Version 20 was to make LEADTOOLS available on every major platform," said Moe Daher, chairman and CEO of LEAD Technologies. "With libraries for .NET Standard, we have added incredible value for developers wishing to leverage our extensive imaging technology on a variety of platforms and app models."
The new .NET libraries are designed to target .NET Framework, .NET Core and Visual Studio Tools for Xamarin app models. According to the company, this will now enable developers to  
write a unified codebase that target multiple platforms and devices under the .NET standard. The additions also allow developers to integrate advanced document and medical functionality such as OCR, Barcode, Forms Recognition, PDF, Document Conversion, DICOM Data Set, and DICOM Communication.
With the new Azure Services libraries, developers can create imaging and recognition cloud services for their apps as well as add OCR, Barcode, Passport, Driver's License and Check recognition to their solutions.
The company's Document Imaging products have been updated with CMC-7 MICR font, three.js file format, STL file format, and new high-level functions for reading barcodes on state-issued ID cards.
Other features include speed and memory consumption improvements, improved accuracy and output file formatting, and support for the DICOM Hanging Protocol specifications.