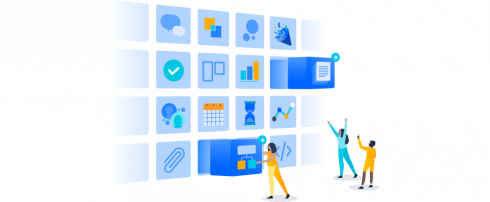 Atlassian Stride is giving software development teams new communication tools to embedded into their daily workflows. The company announced new API capabilities designed to build and deploy custom ChatOps apps in Stride.
Stride is Atlassian's team communication solution that was first announced in September. "Every team communicates differently — each with its own quirks, needs, and tools that make them productive," the Stride team wrote in a blog post. "Today, new features in Atlassian Stride make it an even more powerful communications solution. You can now customize Stride to your exact liking by using new API capabilities that specialize in custom apps and bot development."
A new sidebar feature provides real-time information without needing to push updates to a chat conversation. "By moving, aggregating, and updating alerts in your right sidebar, apps deliver more signal with less of the noise you'd traditionally get in chat," the team wrote.
Stride also aims to provide developers with a lot more flexibility and control with the ability to create custom content. The custom content will be rendered by Stride in iframes using a JavaScript API, and will be able to interact with any element in the Stride user interface, the company said.
In addition, the solution provides actions and decisions for chat, which can be used to delegate tasks to a teammate when needed or close the loop on roadmap prioritization debates. With Stride, bots can also be installed into conversations and configurable to specific needs.
"The Stride API has the power of Atlassian behind it — the first product built on the new Atlassian API platform. It uses Atlassian's new app management console, making it easy to manage credentials and scopes from one place," the Stride team wrote.