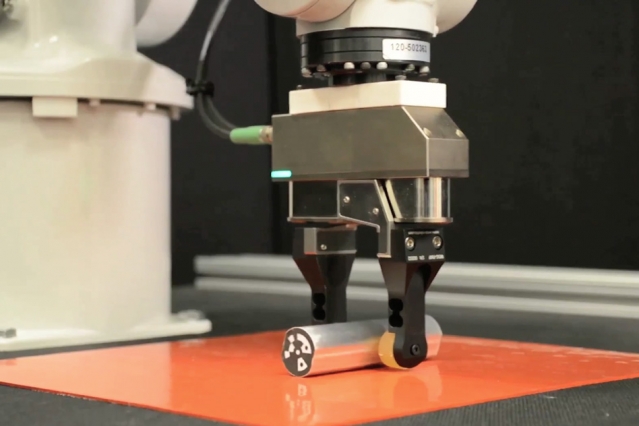 Engineers at MIT have developed a way to give robots better dexterity and grip. The engineers developed a model that allows robots to predict the force a gripper needs to pick up something, giving it the ability to adjust its grasp.
The researchers see this new approach as being helpful in medicine, disaster response, and other grip-based tasks where robots have to perform complex maneuvers.
"Chasing the human hand is still a very valid direction [in robotics]," said Alberto Rodriguez, an assistant professor of mechanical engineering at MIT. "But if you cannot afford having a US$100,000 hand that is very complex to use, this [method] brings some dexterity to very simple grippers."
More information is available here.
Google adding new 3D rendering API to Android
To help developers build games and 3D graphics applications, Google is bringing a new 3D rendering API to its operating system. The API, Vulkan, is designed to minimize CPU overhead, provide GPU operation control, and enable better parallelization, according to Google.
Similar to OpenGL ES, Vulkan is "an open standard for 3D graphics and rendering maintained by Khronos," wrote Shannon Woods, technical program manager for Android, in a post.
Google will continue to contribute to and support OpenGL ES as well as creating, testing and shipping Vulkan
Informatica goes private
Informatica has announced the successful completion of its acquisition by Permira Funds and Canada Pension Plan Investment Board. As part of the acquisition, Informatica will be changing its leadership, and Microsoft and Salesforce Ventures will join as strategic investors.
"The Informatica goal remains to grow into a multi-billion-dollar leader in all things data," said Sohaib Abbasi, chairman of Informatica. "Now as a private company, with a long view measured in years, not quarters, we will have more flexibility and more time to implement our transformative innovation road map and to evolve our business model."
The deal is valued at US$5.3 billion.