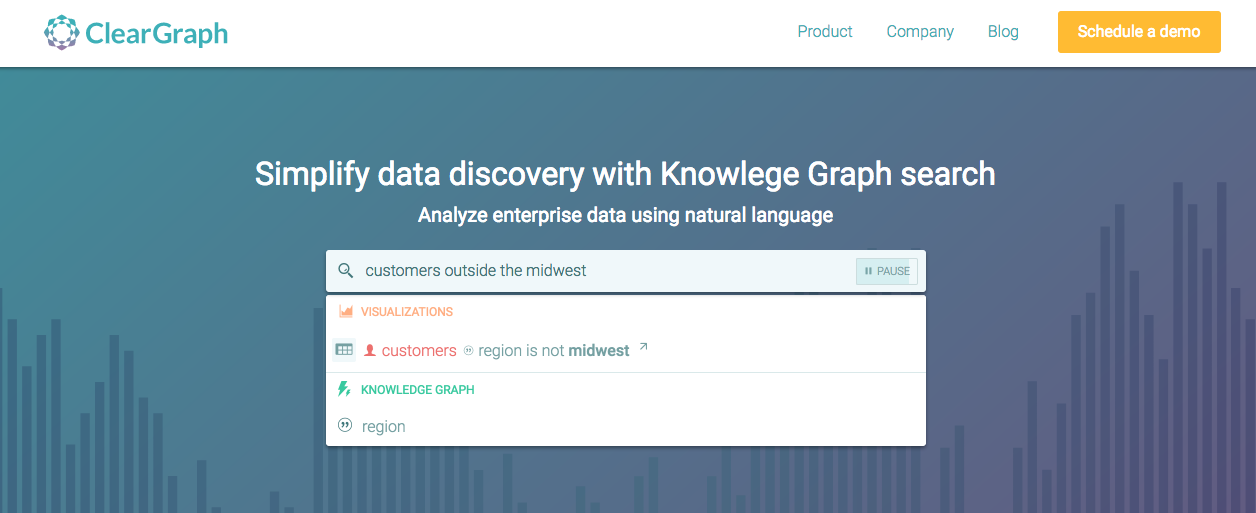 Tableau plans on adding natural language into its platform with its latest acquisition of the natural language query startup, ClearGraph.
"Natural language queries will make it easier for more people to interact with Tableau, whether you're an executive who needs an answer quickly, or on a mobile phone and want an answer from your data on the move. We're excited about this acquisition as the ClearGraph team shares our mission and is aligned with our innovation perspectives on conversational analytics," said Francois Ajenstat, chief product officer at Tableau.
ClearGraph is able to analyze data using natural language, bringing in consumer-like experiences to users by connecting disparate data sources. Also, its natural language query technology stores semantic data in knowledge graphs.
NodeSource and AppDynamics integration for Node.js
NodeSource announced that N|Solid will integrate with AppDynamics, which will allow customers of both products to benefit from the Node.js telemetry and develop Node.js applications faster, according to NodeSource.
"NodeSource customers are utilizing N|Solid to power mission-critical applications, and they depend on enterprise-grade solutions to reliably run their businesses," said Joe McCann, CEO at NodeSource. "Our collaboration with AppDynamics will give customers better visibility into their Node.js applications by offering additional metrics to resolve issues faster and will allow them to spend more time innovating."
With these insights, customers can have full view of their applications, and speed up application delivery for Node.Js applications, according to the company. More about the integration can be found here.
Absolute 7 Platform extends endpoint visibility
Absolute released Absolute 7, its enterprise solution that gives enterprises the ability to see, manage, and secure every endpoint, everywhere.
The Absolute Platform features Reach technology, and it gives IT security professionals enhanced leverage for always-on visibility and control over endpoints and data. It also gives IT leaders the ability to evaluate and enhance security posture, eliminate blind spots, remediate on-demand, and more.
"Enterprises are under constant attack and need an always-connected endpoint security solution that helps already stretched staff efficiently secure every endpoint in their fleet. Absolute Reach is a force multiplier, enabling IT security professionals to regain control after years of being inhibited by inflexible and unreliable methods, as well as limited visibility to the very endpoints security IT professionals need to fix," said Christopher Bolin, Chief Strategy Officer of Absolute.