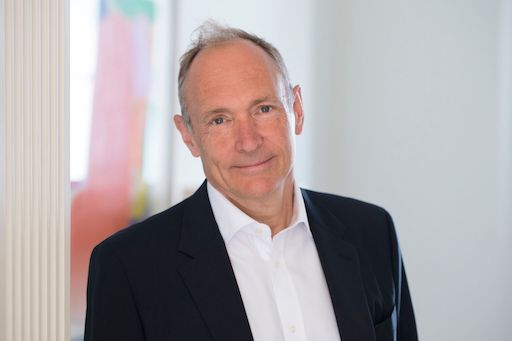 The Association of Computing Machinery (ACM) has announced its 2016 ACM A.M. Turing Award is being awarded to Sir Tim Berners-Lee. Berners-Lee, a professor at MIT and the University of Oxford, is widely known for creating the World Wide Web, first web browser, and the protocols and algorithms that brought the web to scale.
Today, the web is used by billions of people worldwide to communicate, access information, buy and sell goods and services, as well as participate in a number of different activities.
RELATED CONTENT: Sir Tim Berners-Lee finds three challenges the web needs to overcome
"It is an honor to receive the Turing Award and to be included in such extraordinary company with the other winners. I'm also humbled to be connected to Alan Turing. My parents, who worked on the Manchester/Ferranti Mark I, knew Turing when they were at Manchester. He changed everything: By pointing out that computers are all equivalent, he threw down the gauntlet to all who programmed them, what was possible with computers is limited only by our imaginations," Berners-Lee said in a statement.
Berners-Lee submitted his proposal for the World Wide Web in 1989 and launched the first website in 1991. Since then, he founded the World Wide Web Consortium (W3C) in 1994, and established the World Wide Web Foundation in 2009.
"The first-ever World Wide Web site went online in 1991," said Vicki L. Hanson, president of ACM. "Although this doesn't seem that long ago, it is hard to imagine the world before Sir Tim Berners-Lee's invention. In many ways, the colossal impact of the World Wide Web is obvious. Many people, however, may not fully appreciate the underlying technical contributions that make the Web possible. Sir Tim Berners-Lee not only developed the key components, such as URIs and web browsers that allow us to use the Web, but offered a coherent vision of how each of these elements would work together as part of an integrated whole."
Other inventions Berners-Lee is known for include: Uniform Resource Identifier (URI), Hypertext Transfer Protocol (HTTP), and Hypertext Markup Language (HTML).
"The Web has had an immense impact on the world; transforming every part of society: how we communicate, how we learn, how we acquire information, and how we engage in commerce. Tim's soaring vision of what was possible in the world is anchored on breakthrough contributions to computing – which is what is recognized by the Turing Award. It is a great honor to work with Tim and to see his continuing leadership in technology, society, and commitment to the openness of the Web," said Jeff Jaffe, CEO of W3C.
The ACM Turing Award is often referred to as the "Nobel Prize of Computing" and comes with a $1 million prize.