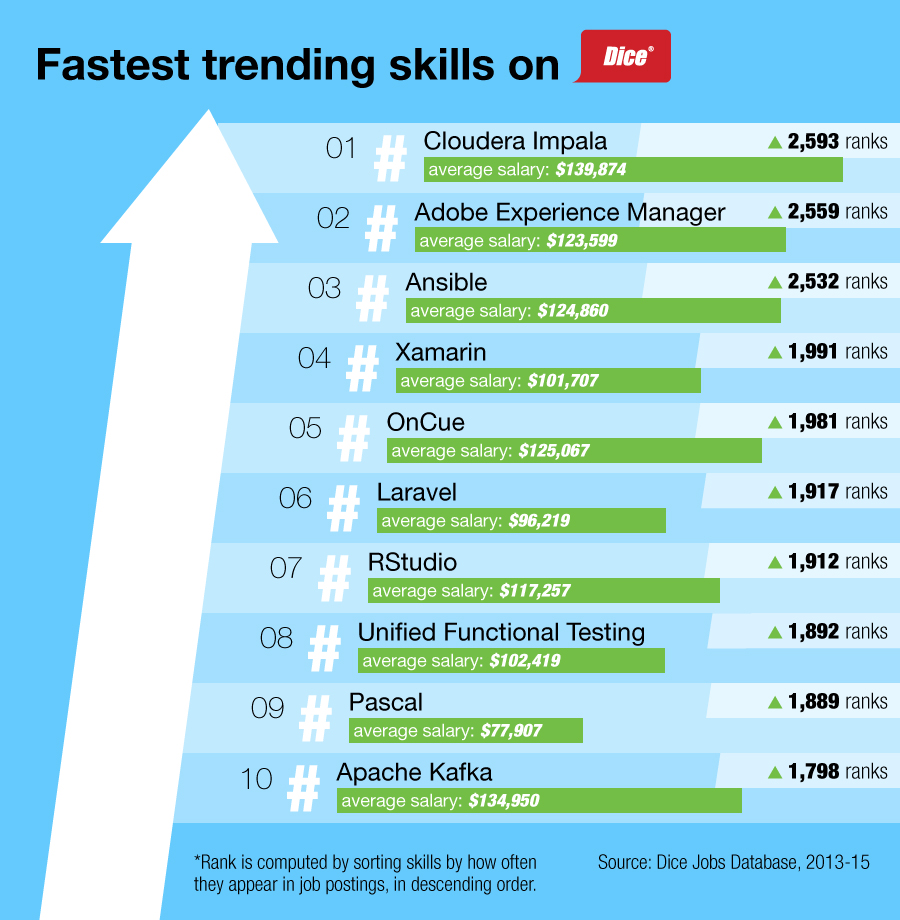 Dice has released its latest analysis of its online job postings, which revealed the fastest-growing technology skills. The Top 10 trending skills, according to Dice, are Cloudera Impala, Adobe Experience Manager, Ansible, Xamarin, OnCue, Laravel, RStudio, Unified Functional Testing, Pascal and Apache Kafka.
(Related: Five key skills for Linux job seekers)
"Skills rise and fall in the rankings all the time, of course, due to the shifting popularity of platforms and the preferences of influential companies and developers," the company wrote on its website. "Nonetheless, the aforementioned skills deserve tech pros' attention, as these are the ones that are quickly rising through the ranks and, therefore, continuing to command higher salaries."
Box releases Box Developer Edition
Box is giving developers new tools to develop enterprise apps on the Box platform. With Box Developer Edition, developers get a new user and authentication model as well as their own complete Box instance. The developer-owned instance comes with full Box enterprise functionality that provides developers with full control over their user experience. In addition, the company is also introducing a new set of mobile SDKs that take advantage of Box's UI and enterprise security features.
"These new platform technologies will make it easier than ever for developers to unlock the full power of the Box platform and create new digital experiences that transform the way people and organizations work," said Aaron Levie, cofounder and CEO of Box.
Microsoft expands bug bounty programs
Microsoft is expanding its Bounty Programs to include Project Spartan, Azure and Sway.com. In addition, the max payout for its Online Services Bounty program has been increased to US$15,000.
More information is available here.