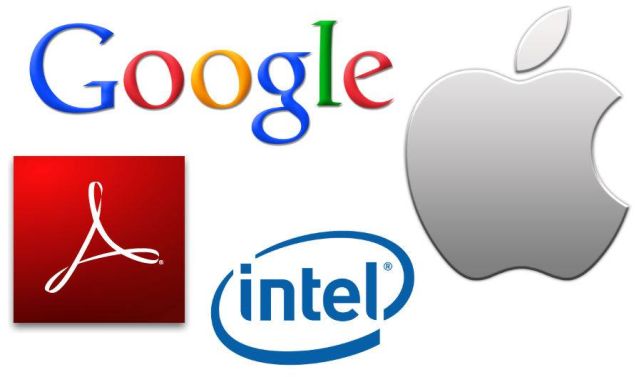 Tech companies poaching employees from one another is a longstanding Silicon Valley scandal, but after several years of litigation, the poachers may finally be about to pay up.
According to a report from Reuters, Adobe, Apple, Google and Intel have agreed to settle an antitrust class-action lawsuit filed in 2011 by 64,000 software engineers. After a California district judge rejected a previous settlement offer of US$324.5 million as too low after a plaintiff's objection, the newly agreed-upon settlement may be a joint payment by all four companies of $415 million, sources told The New York Times.
The basis of the class-action lawsuit against the companies is a cache of leaked e-mails between Apple cofounder Steve Jobs, former Google CEO Eric Schmidt, and Adobe and Intel executives detailing unofficial and illegal agreements to avoid poaching each other's engineers, which the plaintiffs argued led to limited job mobility and unofficial caps on salary advancement.
The unnamed plaintiffs in the class-action suit have not yet decided whether to accept or reject the settlement, according to several of their lawyers. The current settlement amount would result in about $6,500 in compensation for each software engineer in the class-action suit. If a settlement is not reached, the case is set to go to trial in the spring.