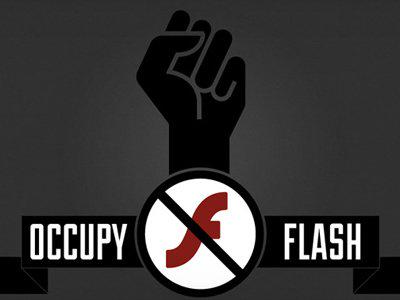 More and more tech companies are piling on the "Occupy Flash" movement as Adobe's Flash Player continues to be beset by publicly known security vulnerabilities.
Mark Schmidt, Mozilla's head of Firefox support, tweeted that the company has officially blocked Flash in all versions of Mozilla Firefox. He clarified that the block will only remain in effect until Adobe patches Flash's security vulnerabilities.
To be clear, Flash is only blocked until Adobe releases a version which isn't being actively exploited by publicly known vulnerabilities.

— Mark Schmidt (@MarkSchmidty) July 14, 2015
Mozilla's decision comes a day after Alex Stamos, Facebook's recently appointed chief security officer, called for an Internet-wide end of Flash to "disentangle dependencies and upgrade the whole ecosystem," he wrote in a tweet.
It is time for Adobe to announce the end-of-life date for Flash and to ask the browsers to set killbits on the same day.

— Alex Stamos (@alexstamos) July 12, 2015
Back in January, Google took a similar step by dropping Flash support in YouTube videos in favor of HTML5.