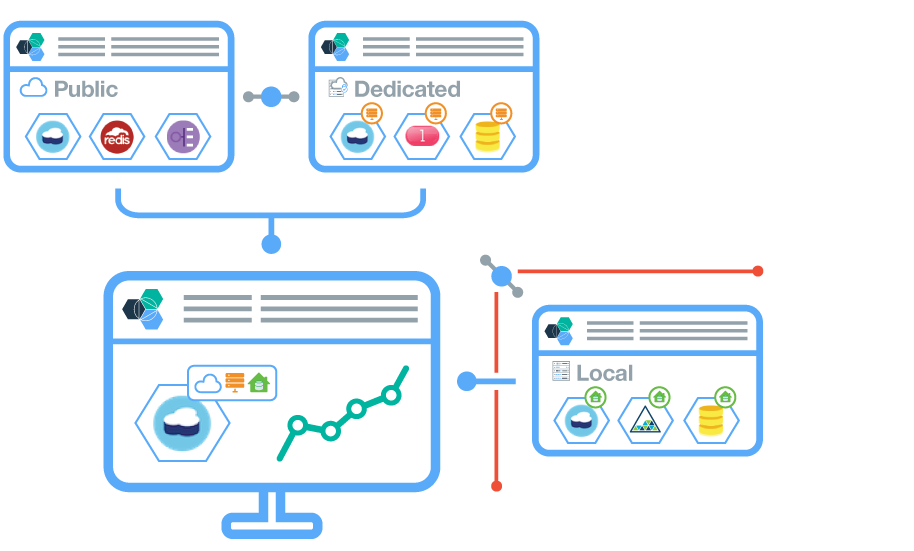 Dell Services has announced Robotic Process Automation (RPA) solution, which works with the company's Automated Full-Time Equivalent (AFTE) and AFTE Command Center. It will help customers increase speed and accuracy in business processes.
AFTEs are "robots," or software agents, that are programmed to perform repeatable and repetitive tasks, freeing up employees who were otherwise doing mundane, simple tasks. They can now move to higher-value work, which will take cost out of businesses by allowing enterprises to automate tasks, the company said.
"Twenty years ago, low-cost labor markets revolutionized the outsourcing industry. RPA is the next frontier," said Tanvir Khan, vice president and global head of Dell Business Process Outsourcing.
IBM Bluemix wants to ease debugging process
IBM has new types of open-source utilities for its cloud platform, Bluemix, designed to ease debugging applications in a cloud environment.
IBM's cloud platform Bluemix has new features to make it fast and easy to debug applications in a cloud environment using open-source utilities like Node Inspector and tty.js.
IBM software engineers developed a solution that will allow those seeking to debug Node.js applications in Bluemix through the definition of a single Bluemix variable and a re-staging of the application. Developers can access a how-to instruction in the Bluemix Developers Community Blog.