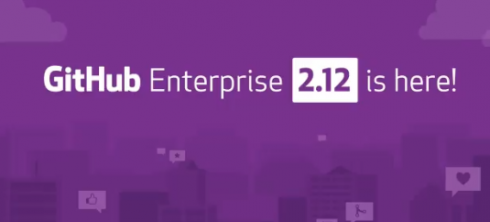 GitHub Enterprise 2.12 is now available with enhancements to project boards, global webhooks, and repository archiving. Project boards show what is happening to groups of tasks and can be automated to update statuses. Webhooks can now be configured for the entire enterprise instead of one repository at a time. The update also features better repository organization tools such as archiving them instead of having to delete them when they are inactive.
Element AI joins the MIT CSAIL Systems That Learn initiative
Artificial intelligence company Element AI has announced it is joining the MIT CSAIL Systems That Learn initiative. The goal of the initiative is to speed up the development of AI systems by combining MIT's expertise with selected industry partners to address the hardest real-world business problems.
"Our grand vision is to create a new generation of AI tools that are deeply rooted in systems and that can make those systems better," said MIT CSAIL director Daniela Rus. "My aspiration is to get to a place where machine learning becomes a normal part of what an operating system does."
Facebook opens up AR studio to developers
Facebook has open up AR Studio to open beta for all developers. It will also be enabling world effect technology in the coming days. This will enable creators to create 3D objects to place onto surfaces. "Since launching in closed beta at F8, we've seen a strong response from the 2,000+ creators using AR Studio – building fun, animated frames, masks, and interactive AR experiences," Ficus Kirkpatrick at Facebook wrote in a post. "We've been working hard to give them even more powerful tools, and open them up to more people."
Micro Focus announces solution to reduce complexity associated with compliance
Micro Focus has announced Digital Safe 10, which will allow customers to mitigate risk stemming from the surge in regulations such as the General Data Protection Regulation. This tool allow customers to refine and extend information archiving strategies to comply with regulations and gain greater business insight.
Agile Stacks and Yenlo announce partnership
Agile Stacks and Yenlo have partnered to deliver cloud-based solutions to support companies' digital transformation initiatives. Yenlo has experience working with popular middleware, data management, and development technologies, while Agile Stacks provides a DevOps-first architecture to enable organizations to deploy full DevOps stacks within minutes. This partnership will allow business to quickly bring applications and services on a cloud platform to market, simplify the management of cloud resources, and reduce operational expenses.