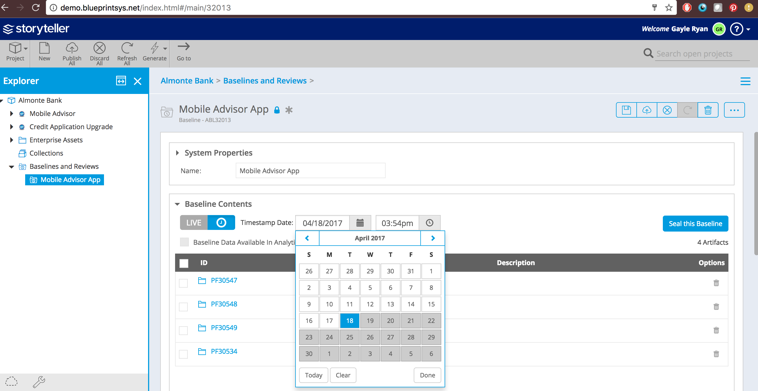 Blueprint, an application lifecycle management solutions company, announced the new version of Storyteller: A planning solution for large-scale agile transformations. The new version features capabilities for enterprises in industries like banking, finance, healthcare and pharmaceuticals. Also, it gives these enterprises the ability to automate upfront planning activities to support digital transformations.
Storyteller 2.2 includes new capabilities like: baselines, which manages and measures the progress of products and products; walkthrough, which visually represents an application's user experience through modeling and mock-ups; and greater automation capabilities.
More information on the release can be found here.
Perl 5.26 now available
The Perl team announced that Perl 5.26 is now stable. This is the first stable release of version 26 of Perl 5.
According to a Perl message thread, Perl 5.26 represents "approximately 13 months of development since Perl 5.24.0 and contains approximately 360,000 lines of changes across 2,600 files from 86 authors." In addition to auto-generated files, documentation and release tools, there were approximately 230,000 lines of changes to 1,800 .pm, .t, .c and .h files.
More information and changes can be found here.

Google Cloud updates Google Compute Engine
This week, Google Cloud updated the Google Compute Engine to give users powerful and flexible instances. Now, Google Cloud is the only public cloud to deliver Intel's Xeon server processor (codenamed Skylake), and starting this week, it is generally available.
Other enhancements to the Google Compute Engine include an increased total amount of memory per instance by removing memory caps. With this release, teams can create new VMs with Skylake across Google Compute Engine's complete family of VM instance types. Other features include a simple process to select a baseline processor type, and 64 vCPUs processors in all regions are now available.
More information can be found here.
AWS CodePipeline with Nouvola integration
Nouvola can now be used as a test action in software release pipelines modeled in AWS CodePipeline. This will allow teams to automate performance and release testing for their applications, which means issues are caught earlier and code is tested thoroughly before it's released into production.
The Nouvola integration with CodePipeline is available in the following locations: S East (North Virginia), US East (Ohio), US West (Oregon), South America (Sao Paulo), EU (Frankfurt), EU (Ireland), Asia Pacific (Singapore), Asia Pacific (Japan), and Asia Pacific (Sydney).
More information on the integration can be found here.