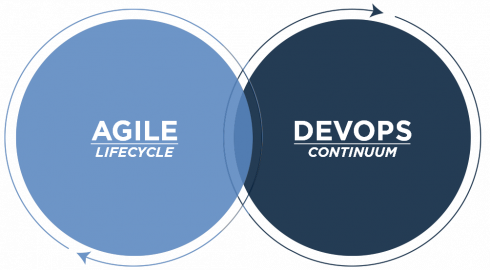 CollabNet VersionOne announced the latest release of its VS solution at the 2018 Agile conference happening in San Diego this week. VS aims to provide insight, visibility and traceability into the code to revenue value stream. The latest release is designed to enable the practice of Value Stream Management at the enterprise level.
"This release is significant because organizations want to establish VSM to be competitive in the next wave of digital transformation that will demand more speed, quality, efficiency and market alignment," said Flint Brenton, CEO at CollabNet VersionOne, "But they lack a solution for effective VSM at the enterprise scale."
The latest release aims to establish enterprise VSM by enabling the scaling of agile, applying DevOps orchestration and business intelligence, and leveraging Git across the enterprise. According to the company, establishing VSM has been difficult in the past because of existing barriers from current tools and the disconnect across planning, version control and underutilization of DevOps.
"There's no other way to benefit from enterprise VSM than by tapping into the full promise of scaling agile and DevOps orchestration. VS enables that due to its unique way of bringing together planning, Git version control and DevOps to close the gaps and remove barriers to smooth value streams that span the enterprise," said Brenton.
The newest VS solution is also made up of VersionOne and its scaling agile features, TeamForge SCm for Git enterprise version control and Continuum for DevOps orchestration. Other features include performance management orchestrate planning and delivery activities, ability to break down silos, and risk management.