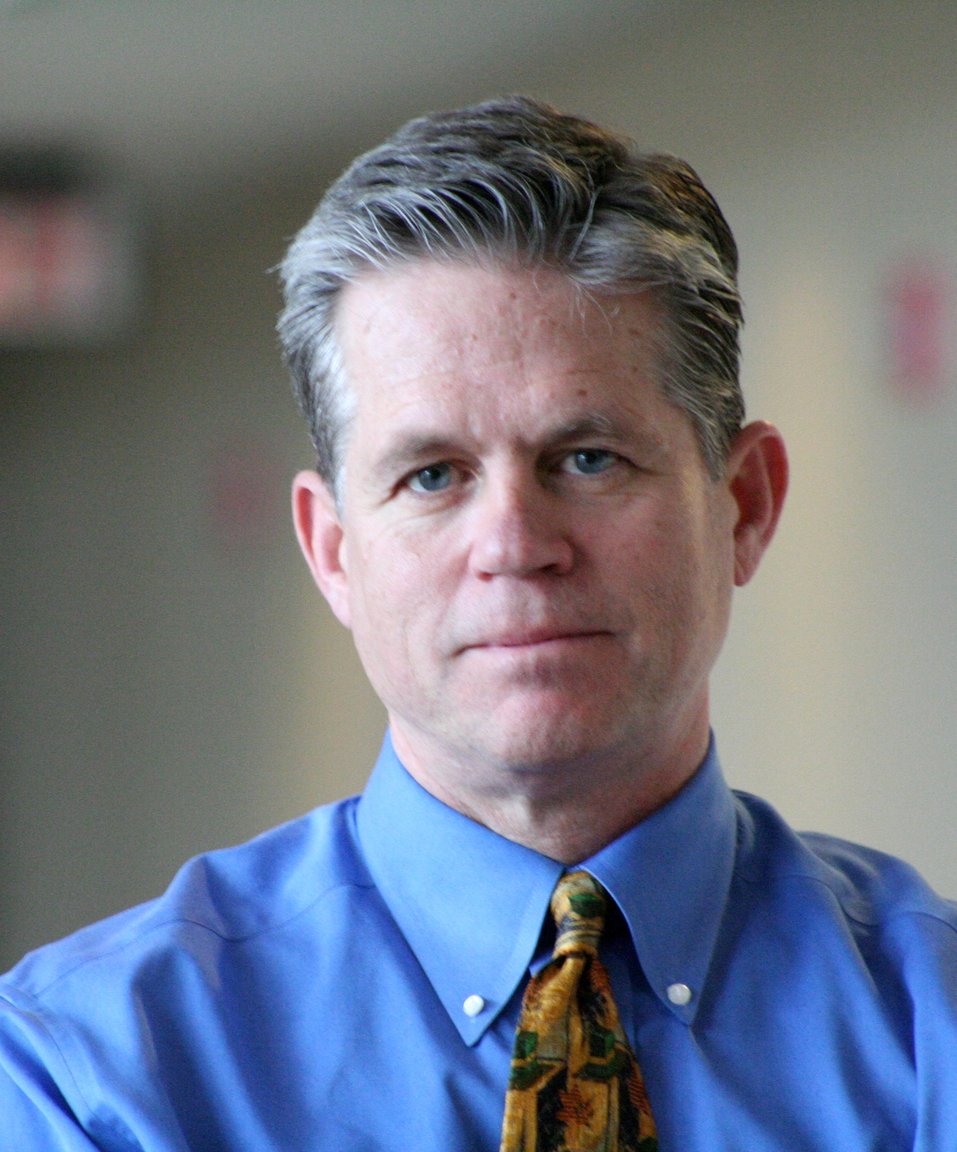 Application performance management solution provider Dynatrace is a private entity once more, becoming an independent business and naming John Van Siclen as its new CEO.
After the initial dynaTrace company, which also had Van Siclen as its CEO, was acquired by Compuware in 2011, the company assumed the role of the APM business in the larger IT software company (with Van Siclen acting as a Compuware APM general manager). When investment firm Thoma Bravo announced its acquisition of Compuware back in September, and its plans to take the company private, Compuware renamed the APM business Dynatrace once more.
When the Thoma Bravo acquisition was finalized last week, Dynatrace also gained its freedom, handing Van Siclen the reins to an APM company far larger and more profitable than the one he sold three years before and still a market leader in the APM market. SD Times spoke with Van Siclen about how Dynatrace has changed over the years, where the application performance-management space is going, and what developers can expect from the APM company going forward.
SD Times: Now that the Thoma Bravo acquisition of Compuware is complete and Dynatrace is its own entity, can you put this latest major milestone in perspective?
John Van Siclen: I joined dynaTrace in 2008 as the company was headquartered in Boston on the back of Bain Capital's investment. dynaTrace was actually founded in Austria in 2006. So we had a great run for three years for the acquisition; we doubled the business in each year and sold to Compuware…which at the time was a very good opportunity and a good exit for the business.
We kept the dynaTrace team together really well because the product itself and the market position and value proposition were so strong and compelling, that it was actually easy to keep that team together. We continued doubling the business inside the Compuware portfolio for the last three years. The core dynaTrace product set is now US$180 million of the $370 million new Dynatrace business.
We went from 180 employees to now over 1,500 employees. The geography of our business was North America and Europe, to now covering six of the seven continents of the world in quite a strong coverage model. Not just sales and partners but actually our own services and business support people. It's quite a growth, and 10x the amount of people and 12x the amount of revenue in three years, going from private to public to private again. So we've really come full circle.
Over the same timeframe as Compuware and Dynatrace have remade themselves several times over, the APM market itself has changed a great deal. How would you describe that technological shift?
The application performance-management space has continued to evolve rapidly, and it's really because the application changes have seen a number of disruptions. The infrastructure is now virtualized and cloud. The development processes have now gone well away from waterfall toward agile and now DevOps. We've seen the types and complexity of these applications explode in the composite nature and service architectures, where a number of your services aren't even yours anymore.
Three years ago we measured about eight different hosts for each page you'd be looking at in a Web application, and now there are over 30 hosts providing little services on every page.
The complexity explosion and some of these other associated trends like DevOps have really shifted the requirements of what it takes to be a modern application performance-management platform. It's really separated a new generation from the old generation (the old generation being Mercury Interactive, acquired by HP in 2006; Wily Introscope, acquired by CA in 2005; and a number of others). It's really ourselves, who are by far the largest of the new players, but there's also some new folks coming off the West Coast going public who are bringing a bright light to this space; New Relic, mostly recently, having gone public.
Drilling down on a developer level, what can developers expect in terms of changes or new directions in Dynatrace APM technology?
One of our greatest strengths and a core design principle of the platform has been to support development, test and production with a single version of product. We used to call it supporting the performance life cycle, but now people want to call it DevOps. Whatever somebody wants to call it, what we're seeing is something we believed five or six years ago is starting to come to pass.
As you move more of the agile development and DevOps processes to streamline your pipeline between development and production, development ends up taking on a new role, almost a cultural shift, where [developers] have to become aware of and anticipate the production platform they'll be delivering to. It's the only way to be able to deliver software at the speed of business. For some people it's twice a month. For some people it's twice a week. For some it's every day.
The reason it's a requirement isn't because the developers need it to be a requirement, it's because business needs it to be. We do see the application development teams taking more and more responsibility for the speed and the quality of the innovation that's going out into these digital enterprises. With that, this explosion of DevOps where agile seemed to take decades to really penetrate a reasonable percentage of the development community, DevOps is accelerating much faster.
So when we think about our innovations going forward, we think about three different dimensions. One is support of this DevOps phenomenon, which has been our bread and butter for years so we want to continue to do more in that area.
We're also innovating in user experience and user behavior. We see businesses wanting more and more visibility into what their users are doing. Mobile has had a tremendous impact in the urgency of user experience visibility, so we're heavily into mobile APM. The third dimension we've been spending time on, and the SD Times readership should expect an expansion of, is what I'll call the intelligence of the platform itself—the built-in analytics to make the job of optimizing performance and proactively troubleshooting applications much easier than it's ever been.
What's next now for Dynatrace, both on a technological level and in terms of its business focus?
If I bring the value proposition for Dynatrace APM maybe up one level, you can think about it as pushing the envelope from the old way of doing application monitoring to a new way of providing application insights. It's application insights, user insights and business transaction insights, back to the variety of constituents that now care about the applications. It's no longer just developers or Ops people; it's also businesspeople. So we think about providing these application, user and business transaction insights back to this app Ops community, if you will.
The second dimension is moving from reactive application performance management, where if something goes wrong, that's when you pull this tool out and try to figure out what went wrong. It's should be proactive; it should be 24×7 running all the time monitoring everything so you an anticipate problems by watching degradations or getting alerts or messages. Not just an alert that there could be a problem, but here's a problem and what to do about it in a proactive manner. It's an evolution of the value proposition itself from reactive monitoring to proactive insights.
Personally, how do you feel about taking the reins on this new direction for Dynatrace? Is your vision for APM still the same as when you joined dynaTrace?
I'm thrilled to be able to move this from a business unit to a complete standalone business. It provides independence and a focus that we've struggled really hard to maintain under the Compuware umbrella, but it's been challenging. You just have to do a Google search on Compuware and you'll understand why. Everything from a 40-year founder not wanting to leave the business, to hedge funds activists attacking the business, to a changing board and now the process of going private.
For me, the independence and focus is huge because it allows us to gain speed and agility in a very dynamic and exciting market space. The last thing you want to do in a dynamic and exciting marketplace is feel like you're wading through sludge. Me personally, it's not that much different day-to-day, but I think it will feel quite different for my team to have a fully integrated business top to bottom that's optimized toward our version of APM.
From the vantage point of where we've come from and maybe a little bit of where we're going, I've watched the APM space reinvent itself. Dynatrace was the first, and now one of several who are in the process of redefining it, reinventing it. I think when we look back three years from now, we're going to see that application performance management was a major disruptive force in the entire IT operations-management space. APM, according to Gartner, is about a $2.4 billion market space, but the IT operations and management space is a $US20 billion market.
I really do believe that where [APM] was from a developer standpoint might have been sort of interesting, but as it goes forward and DevOps really takes hold, it'll start to become a stronger platform, almost the fabric of how you build applications going forward.