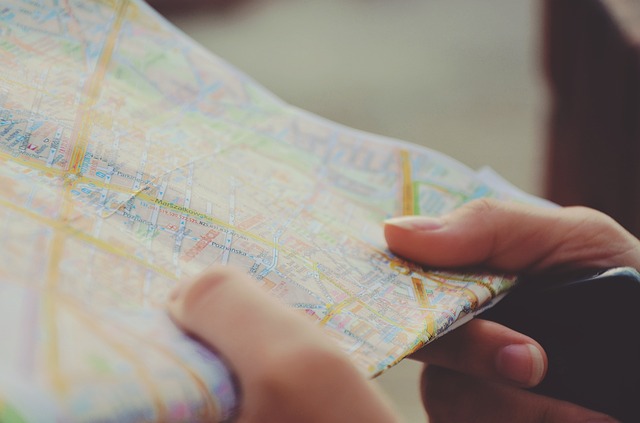 CA Technologies: CA Technologies provides a range of solutions to improve applications, manage portfolios and maximize business opportunities. CA Agile Central enables teams to collaborate, plan, prioritize, and track work through the entire lifecycle, as well as measures productivity, predictability, and performance. The CA Project & Portfolio Management solution ensures business strategy is on track with insights into investment and project portfolios.
HPE ALM Software: HPE ALM Octane is its flagship modern platform for lifecycle and quality management to deliver innovative applications with quality at scale. HPE ALM Octane is designed specifically to help customers manage and accelerate their software development life cycle, and supports DevOps, agile and traditional waterfall methodologies. The end-user experience of HPE ALM Octane is designed from the ground up to be simple, responsive, and serve the platforms and
form factors that practitioners use: browsers, tablets or mobile devices.
AgileCraft: AgileCraft delivers the most comprehensive software solution available for scaling agile to the enterprise. AgileCraft transforms the way organizations enable and manage agile productivity across their enterprise, portfolios, programs and teams by aligning business strategy with technical execution. The AgileCraft platform combines sophisticated planning, analysis, forecasting and visualization with robust, multi-level collaboration and management. Designed to be open, the AgileCraft platform compliments and extends existing agile tools, methods and processes and can be deployed through the cloud or on premise. AgileCraft customers get the best agile solution on the market and benefit from a platform that is specifically designed to scaling agile to the enterprise.
Blueprint: Blueprint provides industry-leading solutions that accelerate and de-risk the digital transformation of large organizations. With our products – Blueprint Storyteller for Agile, Blueprint Automate for DevOps and Blueprint RegTech for Compliance – organizations receive greater business value from IT, faster and more frequently, while dramatically increasing the efficiency and confidence of compliance.
cPrime: At cPrime, Software Services Lifecycle Management (SSLM) addresses the fragmented way software and services are used to support Agile, DevOps and ALM initiatives. It unifies the teams, processes and tools used to build applications through a unified approach to software services that removes the cultural barriers that result in siloed operations and disconnected software delivery workflows.
Hindsight Software: Hindsight Software develops innovative tools and training to help companies integrate Behavior Driven Development (BDD) into their software development process. BDD is an analysis technique for discovering and communicating user stories between business stakeholders and software developers; a common failure point in many projects. Our award winning tool Behave Pro for JIRA is used by hundreds of companies to allow product owners, developers and testers to collaborate on user stories using BDD.
IBM: IBM provides agile tools for developers building solutions in hybrid cloud environments whatever their process – Agile, Scrum, Kanban, SAFe or waterfall. Automate build, test and deployment, and add availability monitoring and security testing for your applications. IBM Cloud services enable developers to get started quickly to forge a combination of Watson cognitive services, blockchain, data, APIs, microservices and other technologies into a reliable business advantage while integrating high-performance cloud infrastructure and cutting-edge services into your IT environment.
LeanKit: LeanKit makes enterprise process and work management software that is purpose-built for Lean and uniquely suited for Kanban. We help teams in all areas of IT and across the organization to visualize work, optimize processes and practice continuous delivery. LeanKit is used by more than 500,000 users around the world at companies such as Adobe, Siemens, Rockwell Automation, Verizon and VMware.
Parasoft: Parasoft researches and develops software solutions that help organizations deliver defect-free software efficiently. By integrating development testing, API testing, and service virtualization, we reduce the time, effort, and cost of delivering secure, reliable, and compliant software. Parasoft's enterprise and embedded development solutions are the industry's most comprehensive—including static analysis, unit testing, requirements traceability, coverage analysis, functional and load testing, dev/test environment management, and more. The majority of Fortune 500 companies rely on Parasoft in order to produce top-quality software consistently and efficiently as they pursue agile, lean, DevOps, compliance, and safety-critical development initiatives.
VersionOne: VersionOne is the independent leader in agile lifecycle management software and services. Our mission is to help companies envision and deliver great software. Today, more than 50,000 teams at 1,000 companies, including 33 of the Fortune 100, use our solutions to help scale their agile initiatives faster, easier and smarter. Whether a small team just starting out with agile or a global enterprise scaling agile, VersionOne customers get the best solutions in the industry backed by the pioneers in agile lifecycle management. VersionOne has offices in Atlanta and in Amsterdam.