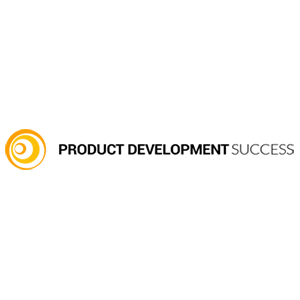 Software is how organizations compete in today's marketplace. New companies like Uber and Airbnb are invading existing businesses, using the power of software and services to succeed in this sharing economy.
Those are the innovative companies. So to see how traditional companies think about satisfying their customers with new software, development company 3Pillar Global and Dr. Sunil Mithas of the University of Maryland's Robert H. Smith School of Business surveyed 204 professionals responsible for software product development within their companies.
From this study was born the Product Development Success Index, which Mithas told me is "a diagnostic tool for companies to assess if they can successfully develop new products." In other words, what drives success in their development efforts? The study identified six vital factors that impact a company's readiness to successfully create software products.
An organization's culture, which Mithas said referred to its ability to attract and retain top talent, is critical to new product success. The important thing here, according to the study, is to give people the time, space, training and encouragement to be innovative. The findings suggest companies should make boosting their performance in this area a high priority.
Behind that was feedback, which Mithas explained is "how a company gets information from customers and users," as well as communication within development teams and between business and technical leadership.
After that comes staffing. "Many companies don't have IT people in-house, so they outsource," Mithas explained. "But to what extent? And is it onshore or offshore?" Staffing refers not only to having enough resources to succeed on a software project, but also having staffers with the correct skill set.
Finally come collaboration, time and budget. Companies, which averaged 73 out of 100 on the index scale, scored the lowest in the time/budget category, which points to how well they control spending and scheduling. But, Mithas said, these are more easily measured than the other metrics, and organizations say they put tremendous weight on them. And, it often does not have a huge impact on the success of a development project, according to the analysis of the study.
When Mithas referred to collaboration, he was talking about interdepartmental cooperation. "It's between business and IT. Do they speak the same language? Do they understand what software can do for the company? On the West Coast, for instance, developers are innovating, but the businesspeople on the East Coast might not be aware" of what that team is doing.
Those companies that are at the top scores on the index are more successful in achieving business goals and do things differently than less successful companies.
"Highly innovative companies are really trying to find new revenue streams," Mithas said. "New development is critical for these companies. And a new software company could positively impact its brand image" with a successful release.
One way they succeed is by committing more resources to development. A third of the companies in the "highly successful" group have more than 1,000 developers working on new products; only 17% of companies overall commit that level of staffing.
The study also found that these highly innovative companies are making better use of agile techniques than traditional development companies.
"Customer requirements are changing all the time," Mithas said. "Development teams need to keep pace. They have to release every three weeks, or every six weeks." To do this effectively, he added, organizations need to bring developers and other departments closer together.
And, only a little more than a third of developers are "very confident" their companies are investing in the right technologies, but in "highly successful" companies, 76% claim to be that confident.
"Right now, 60% to 70% of IT projects fail," Mithas said. But seeing how they measure up against the index can go a long way toward helping them get on the right track to deliver new software products successfully.
The study's conclusion?
"The importance of being able to successfully build new software products will only continue to grow as consumers interact with companies more and more through digital touch points. Those companies that can quickly adapt to the ever-changing technological landscape will be best prepared to drive new revenue, protect brand reputation, and retain their customer base."